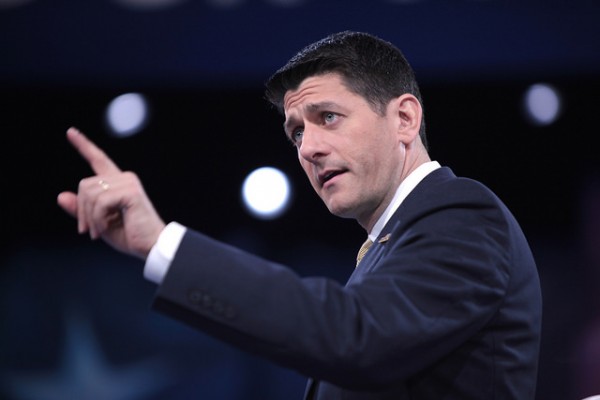 Speaker Paul Ryan has a funny line he draws when it comes to Donald Trump. He endorsed and stood by the man who mocked disabled people, suggested America ban Muslims, calls Mexican's rapists and murderers, and said he would kick out all the immigrants.
Trump is now caught in a new scandal as The Washington Post released audio of Trump talking about sexually harassing and assaulting a woman in 2005. In the video, Trump describes trying to have sex with a married woman and then says he walked right up and grabs woman "by the pussy."
Ryan removed Trump from an event that is taking place Saturday morning saying he was "sickened" by Trump's comments and that women deserve to be "revered, not objectified."
Ryan is right, yet, he doesn't exactly have a record of revering women.
He voted against the Federal Employees Paid Parental Leave Act in 2009, which would have allowed federal employees to use paid leave as paid parental leave. He is also a staunch pro-life supporter, even if the life of the mother is at risk. How is that revering women?
Republicans are only speaking out against these comments because they fear it will cost them votes. They stay quiet when Trump says racist, xenophobic things because they either agree or believe voters do. Now they fear lost votes, so they speak up.
Yet, how many Republicans are caught with mistresses? How many conservatives are accused of assaulting women?
Ryan, nor any conservative respects women. They only care about staying in office.