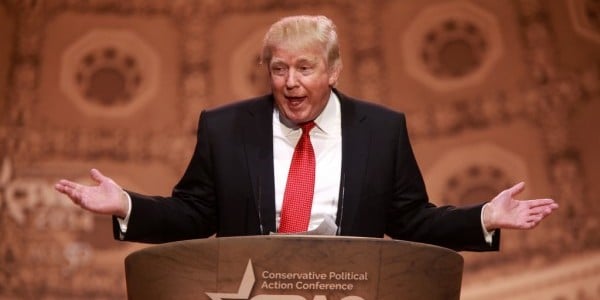 Republican Senator Jeff Session said on Sunday night that grabbing a women's genitals, as described by Donald Trump, is not sexual assault.
"I don't characterize that as sexual assault," Sessions told The Weekly Standard. "I think that's a stretch. I don't know what he meant."
"So if you grab a woman by the genitals, that's not sexual assault?" the reporter asked Sessions.
"I don't know," the senator replied. "It's not clear that he — how that would occur."
To be clear, sexual assault is defined as any kind of unwanted sexual contact.
"I just start kissing them," Trump said on the tape leaked to the press last Friday. "It's like a magnet. Just kiss. I don't even wait. And when you're a star, they let you do it. You can do anything. … Grab them by the pussy. You can do anything."
How Senator Sessions doesn't understand that this is sexual assault is beyond me, but does give us all a peek into the mindset of Republican politicians who continue to support a known sexual predator and accused child rapist, for president.