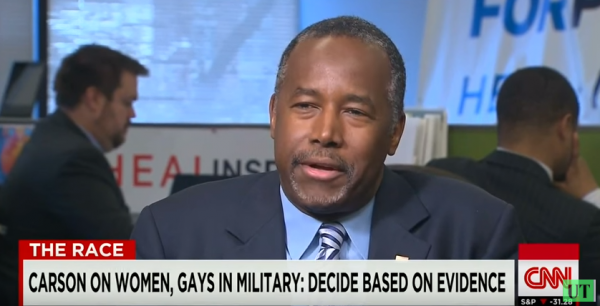 I reported yesterday for AlterNet that Dr. Ben Carson, former presidential candidate turned Donald Trump ally was being considered for the Secretary of Education. Today, a source close to Carson has revealed the former surgeon has declined any position with the administration.
According to Caron's close friend and manager Armstrong Williams, "Dr. Carson was never offered a specific position [in the administration], but everything was open to him." In the end, however, Williams said, "Dr. Carson feels he has no government experience, he's never run a federal agency. The last thing he would want to do was take a position that could cripple the presidency."
A shocking to thing to say for a man who ran to be President of the United States. He doesn't feel he has the experience to be a cabinet secretary, but felt he was qualified to be the leader of one of the largest nations in the free world?
While Trump had said earlier that Carson was a "brilliant physician" and said he hoped Carson "will be very much involved with my administration."
Williams said that Carson will be happy to advise the president-elect in an unofficial position.
Instead, Carson will focus being influential by acting outside the government. He became chairman of My Faith Votes, a political action group which encourages Christians to get out and vote.
"Nothing is more important to me than my personal faith, and it is my faith that motivated me to be involved in the political process to begin with," Carson said in a statement after taking the position in March. "I believe Christians in this country can easily determine the next president of the United States and all other national and local leaders, should they simply show up at the polls. When we do vote, We The People will once again solidify our commitment to the Judeo-Christian values upon which our nation was founded."
I think we can all breath a sigh of relief, for only a moment. Trump's administration is going to be horrific, but at least we can count one lunatic out.