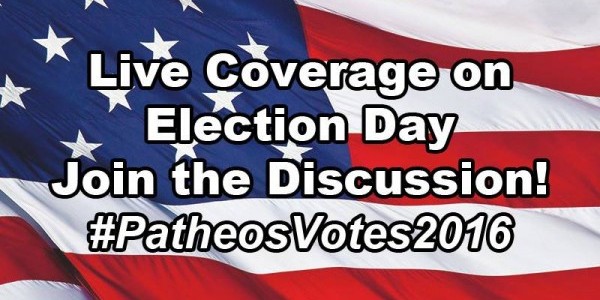 Welcome to the Election Day 2016 Live Blog! Below will be updates throughout the day in both blog and Twitter form. Individual blog updates will be linked below and up-to-the-minute updates via Twitter below that. I will also post a live video later in the evening when I co-host an Election Day Hangout with Aron Ra.
Updates:
Three states are voting on death penalty measures
Live Google Hangout with Aron Ra:
If you can't see the tweets below, please turn off your ad-blocker extension.
Please remember that not all re-tweets are endorsements.