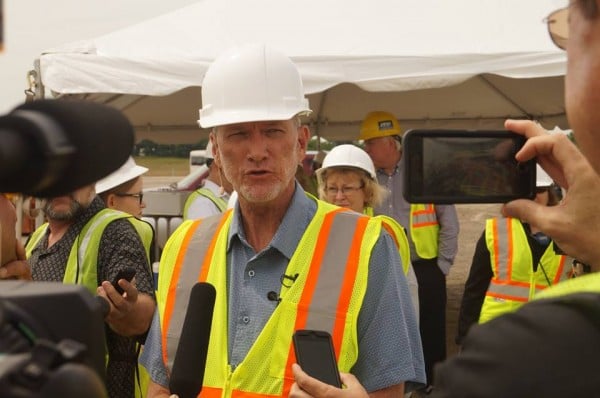 Leave it to a horrible bigot like Ken Ham to celebrate the election of another horrible bigot. Just like Jesus always wanted.
"Many people and much of the media are shocked and perplexed at the election results. What happened? How could polls be so wrong? Answer: God, not the media, is in control: 'For there is no authority except from God, and the authorities that exist are appointed by God' (Romans 13:1)," Ham wrote on Facebook.
Even some of Ken's supporters didn't seem to get into the idea of a Trump presidency, but Ham quickly tried to explain, saying that he believes God put Trump in charge to use him like he has others in the bible.
"Remember, God used the pagan King Cyrus and called him His anointed: 'Thus says the LORD to His anointed, To Cyrus, whose right hand I have held — To subdue nations before him And loose the armor of kings, To open before him the double doors, So that the gates will not be shut:' (Isaiah 45:1)," he told commenters.
So according to Ham, God wanted a white nationalist to control the US Government.
Though Ham's support of Trump has been pretty apparent for some time, even if he tries to avoid the topic.
"I personally think many people are rallying behind Donald Trump because in our sea of political correctness and liberal media, Trump (regardless of whether he is correct in some of his beliefs) does speak with authority. It comes across as genuine, and he is also admired by many voters because he really doesn't care what people think of his answers," he said in October.
Maybe the Ark Encounter can be the new White House.
It would only be fitting.