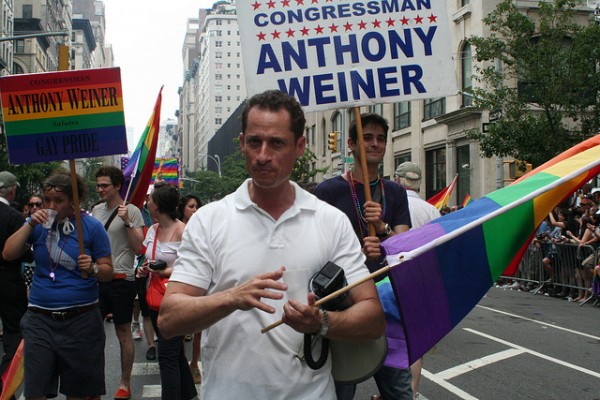 Nancy French, who is a Patheos blogger and the ghostwriter for Sarah and Bristol Palin has one hell of a lie on her blog right now.
French wants readers to believe that Clinton's campaign is as bad as Trump's for not protecting victims of sexual abuse. Her evidence? She claims the campaign knew about Anthony Weiner's sexting of an underage girl and did nothing.
Her evidence is this information from The Daily Mail (emphasis mine):
John Podesta – now chair of Clinton's presidential campaign – and Neera Tanden, another adviser, were forwarded news of an investigation into Weiner's online contact with a 17-year-old Delaware high school student by Jennifer Palmieri, the current campaign communications director, in June 2011.

At the time he was married to Huma Abedin, another member of Clinton's inner circle, who is now at the center of fresh FBI investigation into the handling of classified material while Clinton was in office.

The email detailed lurid claims of private messages to an underage girl being investigated by police – and was met with the response 'oof' by Podesta.
They were
forwarded information about an investigation
. So why exactly would they alert authorities who are already investigating it?
Common sense be damned, French was on a mission.
Since the high level staffers knew their boss Hillary Clinton cares about women, they alerted her of the problem and called the police.
Because the case was already under investigation.
Well, at least her staff called Anthony Weiner into her office along with his wife (Hillary's close confidant) to discuss his problem and require counseling.
Anthony did not work for Clinton. Why would she be calling him into her office? Why should the campaign be getting involved in the personal life between the married couple? There was already an ongoing investigation. The campaign had no reason to be involved. Let law enforcement do their job.
Also, this all took place in 2011. Clinton's campaign didn't form until 2014, and if the investigation was already taking place, or possibly even over as far as Podesta was concerned, why bring it up when Anthony had nothing to do with the campaign?
Anthony Weiner is a piece of shit, no one is disputing that. Yet, bottom feeder Nancy French is trying to place blame on Clinton and her campaign for something they have and had nothing to do with.
Talk about grasping at straws.