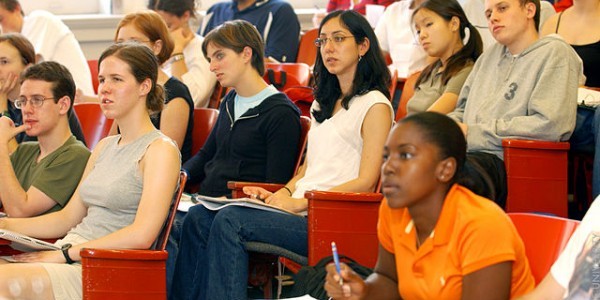 Two students of the University of Wisconsin-Eau Claire, Alexandra Liebl and Madelyn Rysavy, with the help of a faith-based advocacy group the Alliance Defending Freedom, are suing the university over what they are claiming is religious discrimination.
The school requires all students complete 30-hours of a "service learning activity" before being eligible for graduation. Instead of doing community service, the two students chose to teach religious doctrine at a local church.
However, according to Assistant Chancellor Mike Rindo, the university's guidebook says time spent promoting religious doctrine or worship won't be counted.
"If the University of Wisconsin-Eau Claire wants to require its students to perform community service, then it must treat all forms of community service as equally valuable and equally worthwhile.
"This kind of animosity toward religion, this kind of discrimination towards religion, in unconstitutional," the advocacy group said.
However, this is not the case. Religious education is not a community service. The university rightfully told students beforehand that it would not be counted and the didn't listen.
A quick Google search turns up multiple schools policies that follow the same rules, even high schools around the country use the same guidelines.
Teaching at a private school, or at a Sunday schools, as these students did, does not offer a service to the community and does not teach the students about giving back to their communities.