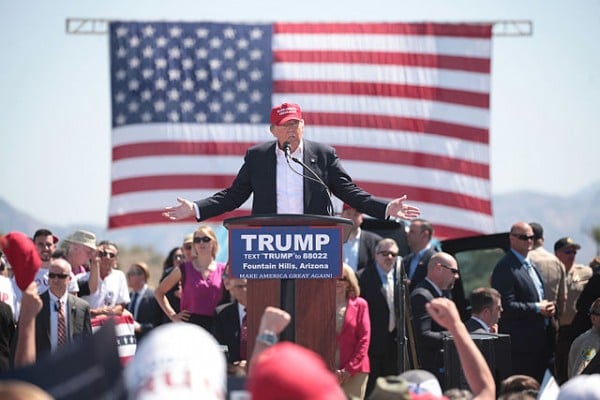 Early Sunday morning, minority-president-elect Donald Trump hit Twitter to send his Happy New Year message, by calling Americans who didn't support him, his "enemies."
That language, obviously, is not only childish but highly problematic.
Regardless of the tough election, and the continual insults hurled his way, he has a unique duty as president to welcome and accept such criticism and still stand behind his citizens. Not make them enemies.
Conservatives took the streets after President Obama won both elections and called for his hanging or deportation. He never once called them his enemy.
Yet, call Trump a Nazi, and his fragile little feelings can't take it.
Well, if Trump wants an enemy, he has one, if not millions. He may have a responsibility to respect and represent us, but we don't owe him the same regard.
We should oppose, criticize, and crush his fragile little feelings every damn day.
I know I will.
I am your enemy, Donald. Get used to it.