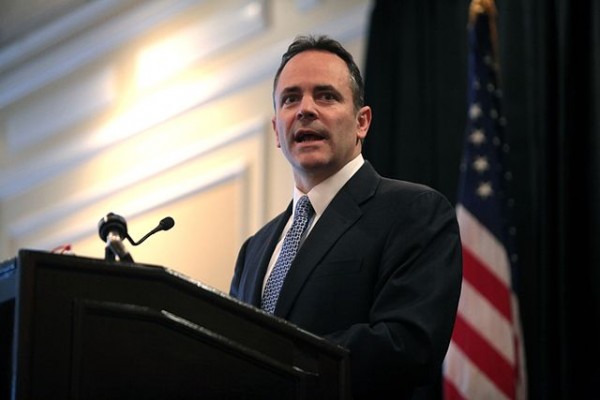 For the second year in a row, Kentucky Governor Matt Bevin has declared the coming new year, the "Year of the Bible."
As part of this proclamation, the state will hold a "Kentucky 120 United Bible Reading Marathon," in which people are encouraged to read the bible allowed for three days.
"We had the Bible-reading marathon last January and the governor and his family participated," said Pastor Mark Harrell of Victory Christian Fellowship. "He wanted it again. We are fortunate to have such a governor."
Before everyone freaks and starts blaming closed-minded Republicans, it's worth noting that this proclamation was brought forth by Democratic state Rep. Tom Riner of Louisville, who also happens to be a Baptist minister.
The proclamation, which Bevin signed Dec. 19, says 2017 "marks the second year Kentucky has led the nation in celebrating the Bible's significant impact on Kentucky and American institutions and culture by leaders in each county taking shifts to read through the entire Bible in Kentucky's Bible Reading Marathon beginning Jan. 1, 2017."
The proclamation ignored the many Kentucky residents who are not Christian, and even those who are but wish to see their government stay out of religion.
The proclamation is also a clear violation of the Establishment Clause of the US Constitution. Though Kentucky has a record of ignoring the First Amendment.
"He can believe whatever he wants to but I just don't think an agent of the government should be signing such a proclamation," said Frank Lovell Jr., a board member of Louisville Atheists and Freethinkers.
Lovell said he was "disappointed by not surprised," by the governor's decision.