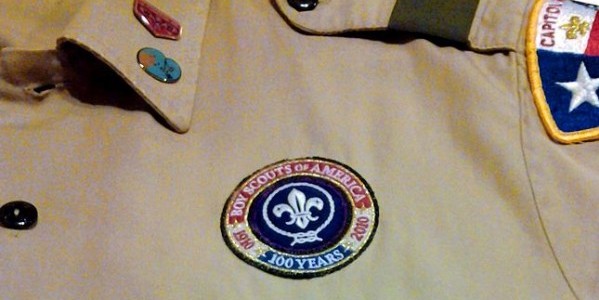 The Boy Scouts of America announced Monday that they will finally allow transgender boys to enroll in their boys only programs.
A previous policy required that a boys gender match that of their birth certificate. The new policy will instead let the parents check off the child's gender identity, and will allow transgender individuals who identify as boys to join.
In a statement released by the organization, they cited the changing views of gender as part of their decision making.
"For more than 100 years, the Boy Scouts of America, along with schools, youth sports and other youth organizations, have ultimately deferred to the information on an individual's birth certificate to determine eligibility for our single-gender programs," the statement said. "However, that approach is no longer sufficient as communities and state laws are interpreting gender identity differently, and these laws vary widely from state to state."
The policy change was ultimately brought on when an 8-year-old boy in New Jersey was kicked out of the scouts after parents complained.
The scouts' spokesperson, Rebecca Rauschm, said the change was going into effect immediately.
"Our organization's local councils will help find units that can provide for the best interest of the child," the statement said.
This should be a welcomed change but should be noted it follows long after the Girl Scouts made a similar change.
It wasn't until 2015 the Boy Scouts decided to allow gay troops leaders to join the organization.
They may be slow to adopt these changes, but I am thankful they are doing so. Many parents don't have organizations they feel their children can join and even fewer when discriminatory policies get in the way.
It should also be noted that while the decision is a great one, parents should be aware the Boy Scouts are a religious organization, and atheists are still technically banned. Parents should keep that in mind when making the decision to sign up.