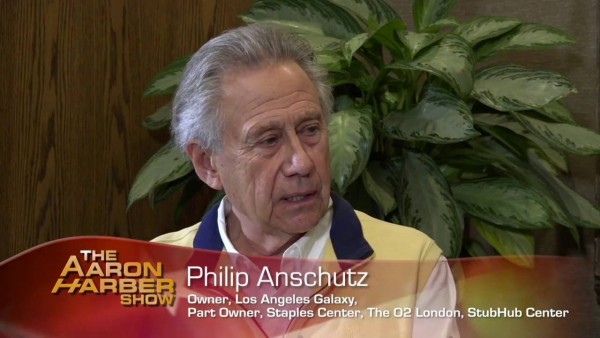 Though this is not a new story, it seems to have gained some new steam as stories circulate that Coachella's owner Phil Anschutz actively funds anti-LGBTQ and climate denial groups.
The music festival, which is often like a modern day Woodstock seems to be the very opposite place that you'd think to find anti-LGBTQ treatment, and you're right.
However, the revenue from one's ticket may not be so peaceful, loving, or even earth friendly.
This is because Anschutz is the owner of Anschutz Entertainment Group, known everywhere as AEG, which is one of the largest entertainment companies in the world. Most concerts, or sporting events you go, are likely owned by AEG. I even spent the first part of my writing career working for The Examiner, which was eventually bought by AEG before being shutdown in 2016.
According to .Mic:
Using the revenue streams generated from all these properties, Anschutz has donated hundreds of thousands of dollars to anti-gay organizations, such as the Alliance Defending Freedom, the National Christian Foundation and the Family Research Council, according to the bipartisan advocacy group Freedom For All Americans. These groups, according to the Washington Post, are "aggressively working to chip away at the equal rights of LGBTQ Americans."

The Southern Poverty Law Center specifically bills the Family Research Council as an "extremist group."
More so, Afropunk reported that Anschutz is named in a press release by Progressive Now Colorado:
Phil Anschutz's extensive influence in Colorado politics has been known for years, but the degree of his support for anti-LGBTQ groups that fund extremist hate groups like Gordon Kligenschmitt's 'Pray in Jesus Name' is shocking. At a time in American history when discrimination and violence against LGBTQ citizens is on the rise, support for pro-discrimination groups puts Anschutz on the wrong side of Colorado, and on the wrong side of history.
Greenpeace also has Anschutz on their radar after he is said to have spent "millions of dollars are raised to influence politics through groups like the Heritage Foundation, Americans for Prosperity, the Franklin Center, and the other members of the State Policy Network."
Should you boycott Coachella because of this?
Well, boycotts rarely work, and with the size of the show, it's likely not enough people would boycott to make a difference.
So really, it comes down to what you think personally. If you boycott this AEG show, but not other events, what's the point?
However, I think consumers should know this kind of information before supporting Coachella or AEG.