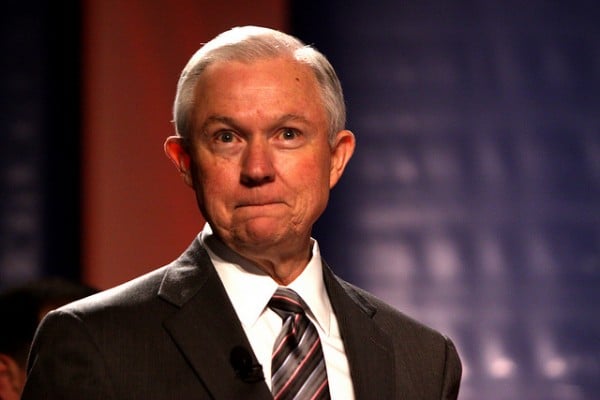 Senator Jeff Sessions, who minority-president-elect Donald Trump has nominated for Attorney General is quoted as saying the separation of church and state is "unconstitutional."
According to numerous groups, Sessions' has referred to the law as and "extra-constitutional doctrine" and "a recent thing that is unhistorical and unconstitutional."
This is not wholly unsurprising to anyone familiar with Sessions.
He vocally opposes the 1965 Voting Rights Act, was denied a federal judge appointment after calling an African-American attorney "boy," and was even quoted as saying the KKK was "okay." He later rescinded the "okay" after learning that some klan members smoke pot.
Sessions also vocally opposes women's and LGBTQ rights.
All of this, coupled with his disdain for the establishment clause means that as the AG, Sessions would be a pure nightmare using his religion and not the constitution as a guide to legal cases.