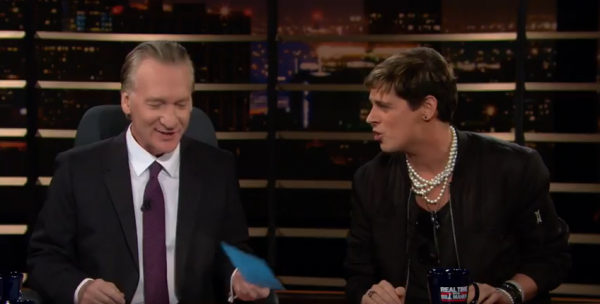 Milo Yiannopoulos could be fired from Breitbart after a 2015 video in which he defended and advocated for pedophilia resurfaced online.
After issue that is basically a non-apology, blaming deceptive editing and poor wording for his comments, Fox News is reporting that as many as a dozen Breitbart senior staffers are threatening to walk if Milo is not fired.
"There are senior people inside Breitbart right now that are saying that these latest statements are a bridge too far," Gasparino explained. He continued later, "[Yiannopoulos] has made many controversial statements … and this one has pushed it over the line."
It's worth noting as Gasparino points out, that Breitbart has generally stood by even Milo's most controversial statements.
"I just know that inside Breitbart, there are people saying that there's a good chance — there is a debate, there are people that want him to stay — but they find this thing very, very hard to defend and we're going to see what happens," said Gasparino.
#BreakingNews : @BreitbartNews weighing dismissal of Milo Yiannopoulos announcement could come soon no comment from Milo

— Charles Gasparino (@CGasparino) February 20, 2017
scoop: Breitbart senior editor tells me at least half a dozen employees ready to walk out if Milo is not fired. pic.twitter.com/k5wZ3OGTlL

— Elaina Plott (@elainaplott) February 20, 2017
During the election, as white nationalism and white supremacy was tired directly to the site, advertisers started walking. The decisions to fire Milo would likely be to protect the site from further damage. Don't be fooled for a second it's because they don't defend Milo's heinous words.