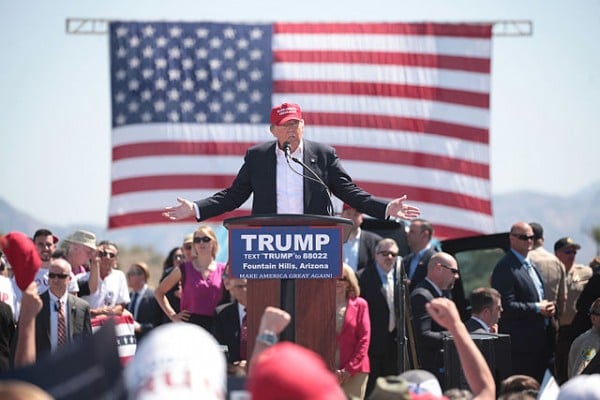 The City of Richmond, California's City Council has voted in favor of asking Congress to impeach President Donald Trump.
They are the first city in the nation to do so.
It is certainly rare for a City Council to make such an act, but it seems desperate times call for desperate measures.
"Unfortunately with this president it's oddly appropriate," said Richmond City Councilmember Jael Myrick.
"This is our voice," added Councilmember Gayle McLaughlin who proposed the resolution. "This is our country. We have a right to speak up."
Only one resident spoke out against the resolution, claiming the council doesn't "have a voice," but he was thrown out of the meeting after swearing at the council members.
"Actually you don't have a voice because the GOP controls Congress and you people are stupid enough to think Congress will impeach Trump," said Richmond resident Mark Wassberg.
While he may be right, Congress is unlikely to impeach Trump while the GOP holds control, he is clearly wrong that the American people don't have a voice.
I personally find it refreshing that politicians are willing to take a stand like this.