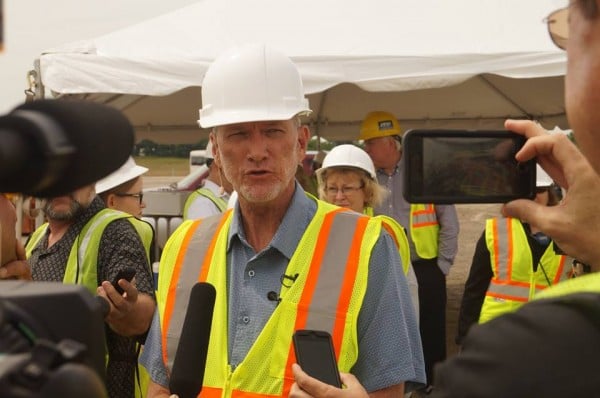 Kentucky's Grant County Judge-Executive Steve Wood said during a recent budget meeting that Ken Ham's Ark Encounter is great but that it hasn't "brought us any money."
Last year, the mayor of Williamstown made this same complaint.
Only 600 people showed up to the ribbon cutting ceremony on Friday for the attraction's new exhibit, "Why the Bible is True."
Ham still believes the park is going to hit the 1.4 to 2.2 million visitor goal by the end of the year saying they are "getting so many calls a day that they can't keep up with it."
However, even if the park does hit its goal, Grant Co. is still suffering.
The county is on the brink of bankruptcy and many had hoped that the Ark Encounter would help boost the local economy.
The truth is, it hasn't. Ham had promised hotels would come to the region, major chain restaurants, and more.
None of this has happened.
The county is now looking at passing a 2% payroll tax on all county workers to help balance the budget.
Wood said he believed the park could help them.
"I was one of those believers that once the Ark was here everything was going to come in. But it's not done it. It's not done it. I think the Ark's done well and I'm glad for them on that. But it's not done us good at all."
The county gave Ham a $74 million land grant for the park and it appears they won't get anything in return.
Ham sold them a great lie like he does his followers. Unfortunately, it will be the citizens of Grant Co. who suffer while Ham counts his cash.