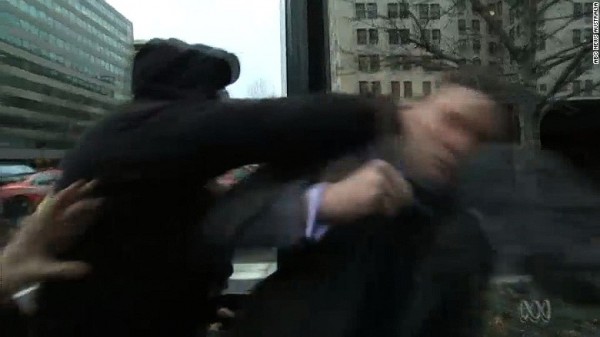 There is a certain sense of irony to this, but CPAC officials have escorted alt-right Nazi Richard Spencer out of the annual conference citing his political views.
Dan Schneider called the alt-right "a sinister organization that is trying to worm its way into our ranks".
"They are anti-Semites. They are racists," he said.
In a speech at the convention, Schneider said, "They are not an extension of conservatism. They are nothing but garden-variety, left-wing fascists."
The left-wing comment is a head scratcher. It's almost as though he is borrowing from the classical liberal playbook by blaming all the world's problems on the left.
For whatever reason he said that, he couldn't be more wrong.
Yet it is ironic that the blatantly racist, homophobic, transphobic, Muslimphobic conference finds Spencer's views too extreme. Apart from actually using Nazi symbolism, CPAC speakers and Spencer are hard to tell apart.
Earlier in the day, Spencer said he felt welcomed at the conference, joking no one had punched him in the face.