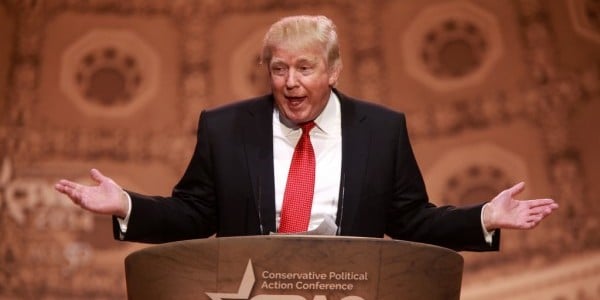 According to a source close to the White House, the Trump administration is set Tuesday to rescind Obama-era protections for transgender students barring discrimination and ensuring they have access to the restroom that matches their gender identity.
"This is the first day of the president's second month in office and he is now fully coming after LGBT people," said Mara Keisling, executive director of the National Center for Transgender Equality. "I'm angry; I'm outraged. This is about kids who just want to go to school who just want to be themselves, and to hear the president a week or two ago talk about how supportive he is of LGBT people, it's just outrageous that he go after trans kids this way."
According to The Pride LA:
Jointly issued in May under the Obama administration by the Justice Department and Education Department, the guidance asserts that denying transgender students access to the restroom in accordance with their gender identity violates the prohibition on sex discrimination under Title IX of the Education Amendments of 1972.
Under Trump's administration, such discrimination will be legal and schools will be able to force students to use bathrooms that match their birth certificates rather than their own gender identity.
This will put millions of students across the nation at risk of abuse and harassment.
More than 800 parents of transgender students along with numerous pro-LGBTQ groups sent letters to the Department of Education and the administration pleading to keep the guidelines in place. Senate Minority Leader Nancy Pelosi joined the parents and groups calling the coming decision "deeply disappointing."
If there is any good news from this it is that pro-LGBTQ advocates say this won't actually remove the right's of transgender students, saying students can still sue the school and school district if they are discriminated against because they believe Title IX still applies, regardless of the president's order.