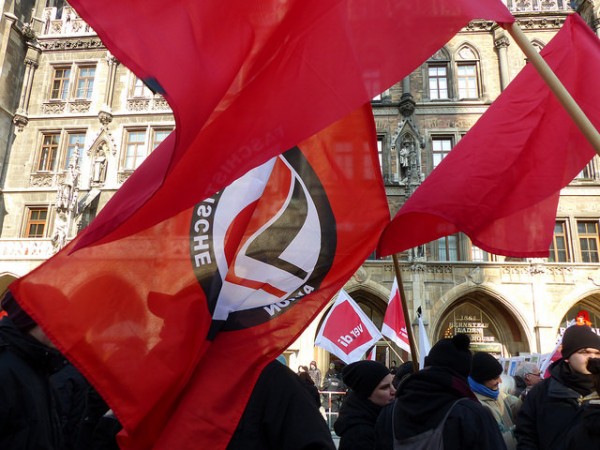 Is all speech created equal?
According to liberal values, we are supposed to "defend to the death" the right of anyone to free speech.
This idea of free speech is sacrosanct to this version of liberalism. Anti-Fascist Action, better known as Antifa, don't view speech in this same way.
They do not view all speech as equal and to explain this is Mark Bray, a visiting historian at Dartmouth College and author of Translating Anarchy: The Anarchism of Occupy Wall Street.
Bray discusses Antifa's history, mission, and views on speech, fascism, and what steps must be taken to stop it from ever rising again.
Have a listen courtesy of WNYC.