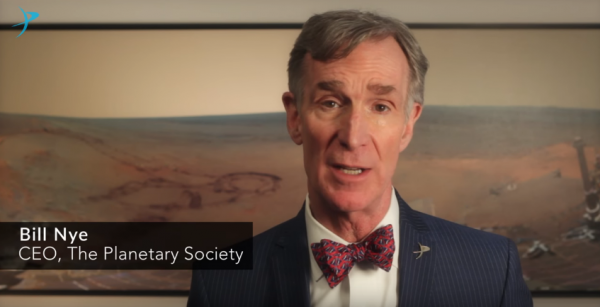 Bill Nye, has a message for the anti-science President Donald Trump.
In a video, which Nye is calling an open-letter to Trump, Nye lays out five key points about space exploration the president should consider.
• Focusing on Mars as a goal for human space exploration and maintaining Mars exploration programs that are already in development
• Orbiting Mars before sending humans there
• Strengthening NASA's four science divisions
• Supporting commercial space travel
• Increasing NASA's budget by 5% each year for the next five years
While not much is known about Trump's plan for NASA, he has called for an evaluation of the government's wasteful spending and it doesn't seem Trump cares much for science programs.
Nye, knowing the president probably doesn't know a lot about science, or NASA, said he would be willing to "discuss these recommendations with you, the vice president or members of your staff in person."
It's not likely Nye will be taken up on the offer, and it's probably not likely that the president will care much about the future of NASA.
However, you can't blame Bill for trying!