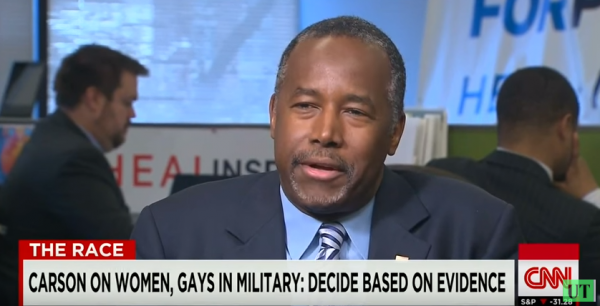 The US Senate voted to confirm Ben Carson as the Secretary of Housing and Urban Development, Thursday morning.
"The Department of Housing and Urban Development is tasked with creating 'strong, sustainable, inclusive communities and quality affordable homes for all'," wrote Secular Coalition Executive Director Larry Decker in a statement. "Today the Senate voted to entrust this vital mission to retired neurosurgeon Ben Carson, who has repeatedly disparaged LGBT persons, comparing homosexuality to bestiality and pedophilia. During his confirmation hearings, Carson characterized LGBT anti-discrimination laws as granting 'extra rights.' As the Head of Housing and Urban Development, Carson will be on the frontlines combating the epidemic of LGBT youth homelessness and protecting same-sex couples from housing discrimination. Carson's confirmation advances a political agenda at the expense of some of our nation's most vulnerable communities."
On Facebook, the former surgeon wrote that he viewed his responsibilities as "ensuring that both our physical infrastructure and our spiritual infrastructure is solid."
He did not go on to explain what he meant by "spiritual infrastructure." While it's entirely possible this is simply empty Carson rhetoric, one should also be aware of the previous uses of HUD to push religious agendas.
In 2003, President George W. Bush used HUD to allow taxpayer money to go directly to houses of worship. HUD also allows religiously affiliated organizations to accept federal contracts and grants and discriminate in hiring on the basis of religion with those federal dollars.
Carson has even gone as far to call the HUD communist.
Now with his confirmation, HUD is likely all but destroyed.
[Part of this story have been previously published.]