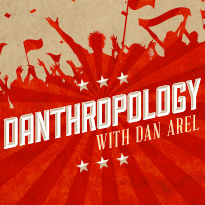 The Danthropology podcast is the audio version of the Danthropology blog. Dan discusses current events related to atheism, religion, politics, and anything else interesting. Each week a new guest will visit the show and join Dan in the discussion.
If you'd like a question answered on the air for the "Ask an Atheist" segment, please submit your question to: askanatheist@danthropology.com
If you'd like to support the show, consider becoming a patron through Patreon by clicking here.
Listen here: