In response to COVID-19, there are all sorts of closure orders. Some businesses are just fine to stay open (big box stores), but mom and pop operations are shut down – many for good.
In my State of Colorado, liquor stores and marijuana dispensaries have never shut down, somehow gaining the "essential" label to their business.
The ability for churches to operate has varied by state and municipality. Some have kept churches open. Others have allowed congregations to function, but with strict requirements regarding cleaning, seating and stage distancing.
Most churches have submitted to the rules of the State to respect governing authorities and to preserve the health of the common good.
But in Nevada, the law seems to target churches, limiting attendance to 50. But casinos, restaurants, movie theaters and other establishments have different rules, limited to 50 percent of their fire-code capacities.
Supreme Court renders unto Caesar's Palace, but steals from Calvary Chapel
On Friday the Supreme Court heard an appeal by Calvary Chapel of Dayton, NV, asking that the targeted closure be more in line with the rules afforded other businesses. That appeal was denied.
The vote was 5 to 4, with Chief Justice John G. Roberts Jr. joining the court's four more liberal members to form a majority.
The dissents from conservative justices were brutally honest.
Justice Samuel Alito said this. "That Nevada would discriminate in favor of the powerful gaming industry and its employees may not come as a surprise, but this Court's willingness to allow such discrimination is disappointing. We have a duty to defend the Constitution, and even a public health emergency does not absolve us of that responsibility. The Constitution guarantees the free exercise of religion. It says nothing about freedom to play craps or blackjack, to feed tokens into a slot machine or to engage in any other game of chance."
Justice Brett Kavanaugh was direct. "COVID-19 is not a blank check for a state to discriminate against religious people, religious organizations, and religious services. Nevada is discriminating against religion."
Justice Neil Gorsuch was equally harsh. "In Nevada, it seems, it is better to be in entertainment than religion. Maybe that is nothing new. But the First Amendment prohibits such obvious discrimination against the exercise of religion. The world we inhabit today, with a pandemic upon us, poses unusual challenges. But there is no world in which the Constitution permits Nevada to favor Caesars Palace over Calvary Chapel."
One rule for you. One rule for me.
The president of the Ethics and Religious Liberty Commission of the SBC, Russell Moore said "The state has legitimate rights and obligations to protect public health in an emergency such as this. Every restriction, though, must be both rooted in compelling interest and be consistently applied."
Giving churches one set of rules and gyms, bowling alleys, and casinos another set of rules is not only unfair, but clearly discriminatory.
Writing for Christianity Today, Ed Stetzer summarizes the situation perfectly. "Caring for our neighbors in a pandemic matters. And caring for religious liberty also matters… We simply cannot roll the dice on religious liberty."
He doesn't believe churches should meet without regard to public safety, but a line was crossed. "We need to speak up…Churches should not be treated differently…"
People in Nevada can take a chance on a poker table but can't take a knee in a church and that is simply wrong.
Pharaoh's plague needs a spiritual solution
As I wrote last week, "The Moses of our time might just be spiritual leaders, who need to call the nation to repentance. And Governors and mayors should encourage people of faith to gather in creative, safe ways. They should ask the spiritual people to give guidance and peace to our nation."
Meeting together as a church body is vital. ZOOM and virtual meetings are no replacement for face to face gathering. And these can be done in a way that keeps the community safe, which is what we all really want.
Unfortunately, too many of our political leaders have, calling church "nonessential" in the middle of a local, national and worldwide crisis. Instead, they should be embracing thoughtful, deep leadership by God's people through this period.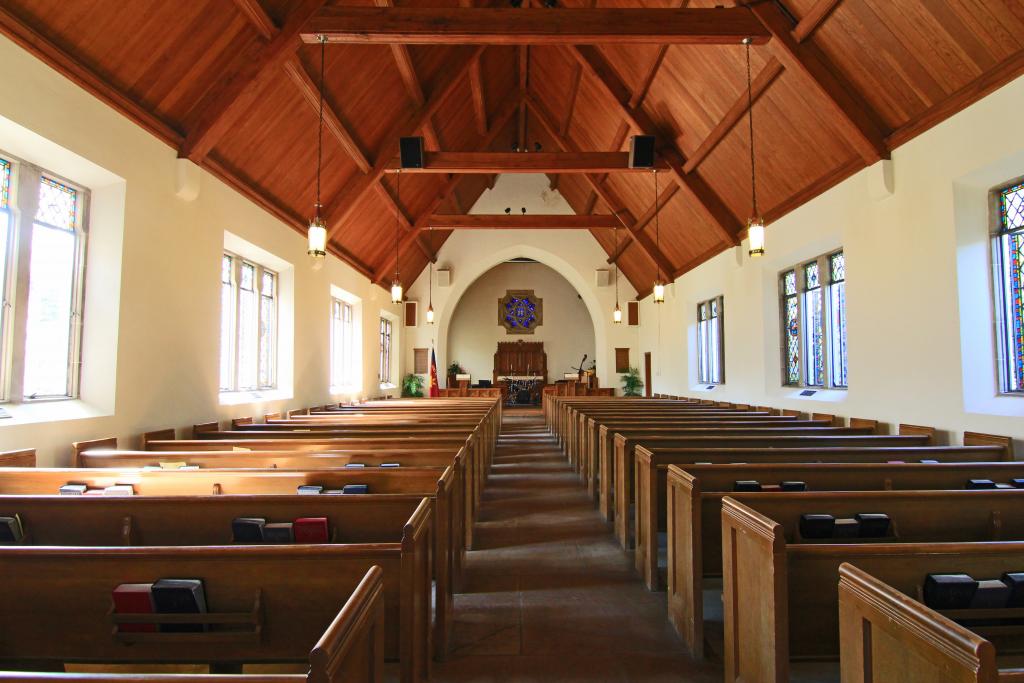 Photo by Debby Hudson on Unsplash