Civility is a trait that is almost quaint in its presumption that people will adhere to cultural limits to interpersonal relationships. That notion seems to have passed us by — just observe our politics, schools, and churches for all the proof you need.
I believe that most incivility is caused by 20 percent of the people – 10 percent on the far left and 10 percent on the far right. That leaves 80 percent – the rest – who simply want to go work, raise our kids and live normal lives.
The forgotten 80 percent are being dragged into conversations they would never want to be part of. We are all asked to take a side. And the whole, "silence is violence" or "silence is complicity" is simply a way to further divide us.
Civility in politics used to mean respect for the other person's ideals, with such noble expressions like "My worthy opponent." In the early days of America, the pubs in Boston and Philadelphia would be shouting matches over ideas and beliefs about the young nation. And at the end of the night they would lift their beer high toward "a more perfect union."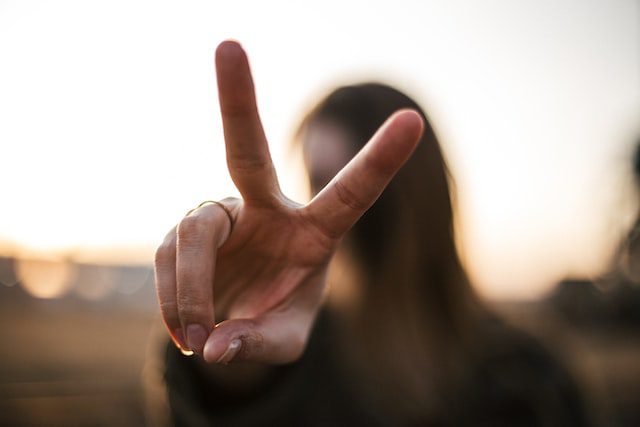 We don't all need to agree, but a return to civility and respect for each other is something the vast majority of us long for. And despite what your audience might feel about the possibilities, we've tried everything else. So why not try what the Bible prescribes:
The Bible's prescription for civility breaks it down three ways
It starts with what we say. Our words (online, in print, verbal)
Let your conversation be always full of grace, seasoned with salt, (Col 4:6)
With the tongue we praise our Lord and Father, and with it we curse men, who have been made in God's likeness. Out of the same mouth come praise and cursing. My brothers, this should not be(James 3:9-10)
Do not let any unwholesome talk come out of your mouths, but only what is helpful for building others up according to their needs, that it may benefit those who listen. (Eph 4:29)
Words from a wise man's mouth are gracious, but a fool is consumed by his own lips. (Eccl 10:12)
Don't look for offense
We are so quick to be offended. We all are demanding that we be respected and recognized.
Everyone should be quick to listen, slow to speak and slow to become angry(James 1:19)
But now you must rid yourselves of all such things as these: anger, rage, malice, slander, and filthy language from your lips(Col 3:8)
Be a peacemaker
Let us therefore make every effort to do what leads to peace and to mutual edification(Rom 14:19)
Therefore encourage one another and build each other up(1 Thess 5:11)
The quiet words of the wise are more to be heeded than the shouts of a ruler of fools. (Eccles 9:17)
We are all different, and we should embrace the discomfort of that, rather than look for everyone to conform to our way of being.
Our Differences; From Tolerance to Acceptance, to Celebration, to Participation
In this nation, we started with the simplicity of tolerance. We would tolerate the differences in human beings.
Then we were asked to accept those differences, even if we felt the actions or beliefs of the other person was wrong.
Then it moved to celebrating differences.
Now we are being asked to participate in those differences.
This is a deadly prescription for our society as it asks us to give up our individual identities for civility.
Biblical civility is far different from the current secular prescription, which denies the reality of who we are as individuals and as a human race.