I just got back from Houston and I may soon be deployed to Florida. I've got hurricane stories to tell but that will come later. Someone asked me if I was a storm chaser. Another shook their head and said with a smile that I was a fool. Maybe I'm all of that and that's okay.
Catching up on emails and my social media feeds I'm seeing all kinds of news about the big storms. Watching television live streams is addictive isn't it? With breathless reporters looking for victims and at the same time scared half to death themselves. We can't stop with see-saw of shock and fear and dismay.
We all want to do something, but most of us feel helpless. So we offer our thoughts and prayers.
I've done that, offered the words when I don't know anything else to say. But now I'm wondering.
Embed from Getty Images
There's a place for that
Now don't get me wrong. When we send our thoughts to the needy, to the suffering, the hurting they are important. When my father died and then my mother in a short amount of time, the idea that people were thinking of me was tremendously helpful. The emails, texts, and actual cards and letters that poured in me proved to be of great comfort.
And the prayers are those silent weapons that actually do change things. Of this I believe. And to tell someone that you are praying for them, and actually mean it, has marvelous influence. When tragedy hits, we turn to God, looking for answer, looking for hope. And prayer to find some meaning in it all is of great comfort. Even the prayers of those who do not believe, who think it's a big bunch of hogwash are welcome. Just pray. Please.
Of course politicians and leaders have to say something in the face of tragedy. To Tweet out "thoughts and prayers" is almost automatic these days.
Everyone from the 7-11 convenience stores to Queen Elizabeth II  to Beyonce have issued statements using the phrase.
As a professional corporate communicator, I know the pressure for the boss to say just the right thing. You want to be sensitive and yet take into account all the factors.
Embed from Getty Images
But then there's more
But for me, I'm at the point in my life where I'm no longer satisfied with just Thoughts and Prayers. If that's all I'm offering, I am no longer in the service of love, of compassion, of change. I have hung up my uniform and ceded the fight to another.
I don't want you to stop thinking and praying for those who are impacted by Hurricanes Irma and Harvey. I saw first-hand the devastation of Harvey and know that hundreds of thousands of people have had their lives upended. To see row after row of homes with all their worldly possessions scooped out onto the front of the house was humbling and sad.
And don't give up sending thoughts to victims of terror, or violence, or devastation. Don't quit praying for those who have cancer or have lost a loved one or been fired from a job.
Yes. Think. Yes. Pray.
But I believe we all need to add one more word. "Do."
I'll be posting an article tomorrow on some ideas of what we can, no matter who we are to help. What are some of your ideas?  Please share in the comments below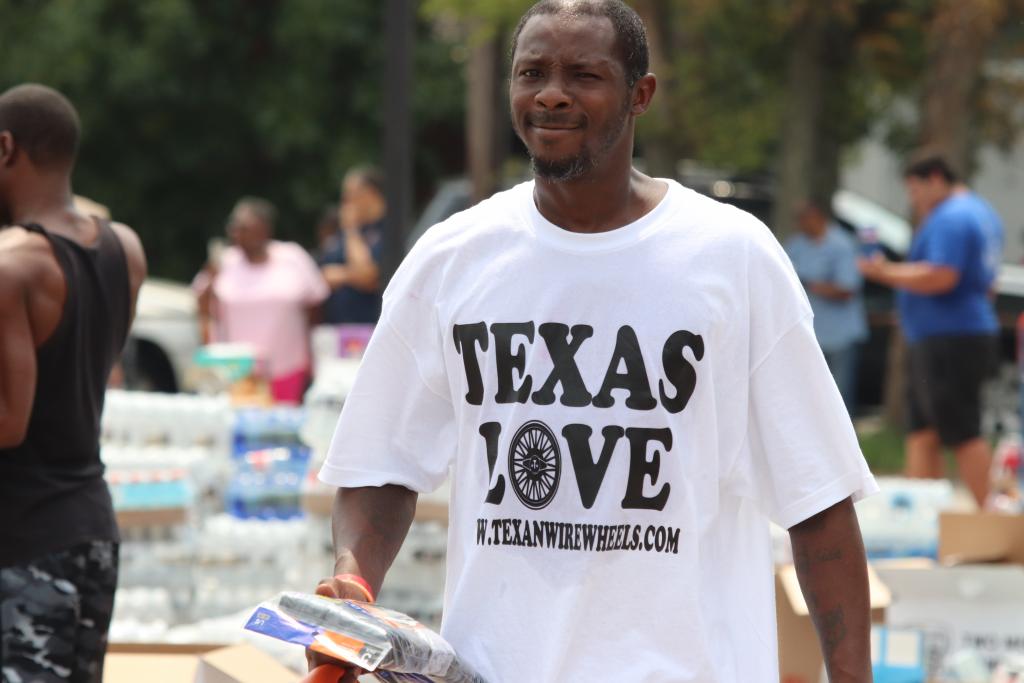 Photo By David Rupert