Editor's Note: Earlier this month, I wrote an essay encouraging atheists to join the Foundation Beyond Belief, a new charitable group doing good for human beings and the world in the name of freethought. I also offered to write a front-page post interviewing anyone who agreed to join the Foundation as a result of hearing about it on my site. This is the next in that series of interviews, which will be posted each weekend. Please welcome Steve Bowen!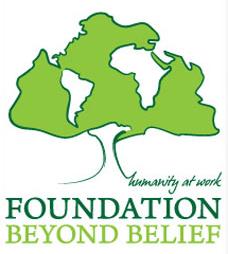 Tell us a little about yourself. Who are you, where do you live, what do you do?
I'm a middle aged (although 50 is the new thirty) middle class white British male, originally from South London, but now living in Ashford, Kent. I have a bachelors degree in Biology from the University of East Anglia (a formerly obscure but now infamous establishment) where I majored in genetics.
Professionally though, I've been out of pure science for many years and have been an engineering purchasing manager since my late twenties. I'm irritatingly extrovert, which is why my hobbies are performance oriented, being into amateur dramatics and music (jazz/blues guitar mainly).
I have two daughters 19 and 10, and though divorced from both of their mothers enjoy a good relationship with them. I also became a grandfather 18 months ago which is a concept I am still getting my head around. I currently live with my partner of three years above the pub we opened last year (she runs it with her mum) where we have a great social life and feature live music regularly (check out http://theorangesashford.moonfruit.com).
If you're an atheist, when did you first become an atheist, and how long have you been one? If you're not an atheist, how would you define your beliefs?
Yes I'm definitely an atheist. I guess I've been ambivalent about religion as long as I can remember. I was politely asked to leave the cub scouts when I was nine because I refused to take part in the closing prayer session they insisted on at every meet. I wasn't always a sceptic or a materialist though as I flirted with all sorts of spiritual fruit-loopery in my teens and early twenties (though that may have been mildly chemical based :)
Do you have a blog of your own, or another site you'd like us to know about?
I'm a newbie blogger having started Atheist MC only in January this year. It's not of the philosophical quality you find on Daylight Atheism, really it's just my 20 second rant about stuff that catches my attention on the BBC news as I drive into work. Another excuse to let off steam in public.
Have you given to other charities before joining the Foundation Beyond Belief? If so, which ones are your favorites?
Up to now I've only given regularly to conservation and environmental charities, I've been a long time supporter of the John Aspinall Foundation for example. I've tended to only give to humanitarian charities for specific disaster appeals. The reason is, it is difficult to find humanitarian charities that do not either have some religious agenda, or support other aid agencies that do. For the recent Haiti quake I followed up on a suggestion made on DA for Partners in Health, who confirmed the secular nature of their work to me in an email before I committed funds.
What membership level did you join the Foundation at?
I went in at the $20 level as I already have standing order commitments to other charities, I will keep this under review however.
How do you plan to divide your initial donation?
I have gone for humanitarian and educational programs as a balance to my conservation donations elsewhere.
Is there anything else you'd like to say to atheists who are considering supporting the Foundation or other charitable groups?
Money can be tight, and to be honest one of the most satisfying ways to get involved with charity is not to donate but to help. My partner and I play at charity fund raisers for local causes for example. Getting directly involved is a win-win strategy because you get to meet people, have fun and make a difference. You can also have fun confounding the inevitable people who will bless you for your "Christian soul". If however you do have the free cash, Foundation Beyond Belief has got to be the best tool presented so far for channeling donations in a rational secular way.