If you're in or near Harrisburg, Pennsylvania on December 14, come out and see me! I'm going to be appearing at the Midtown Scholar Bookstore for a debate with the Christian author Andrew Murtagh. (This is my first public debate! You'll only have one chance to see that.)
We'll be discussing the existence or nonexistence of God, the proper role of government, and whatever else people in the audience want to ask. I expect we'll have these questions all resolved within an hour or two, so if you want to know the answers, come out and see us.
Here's the flier, with the text below: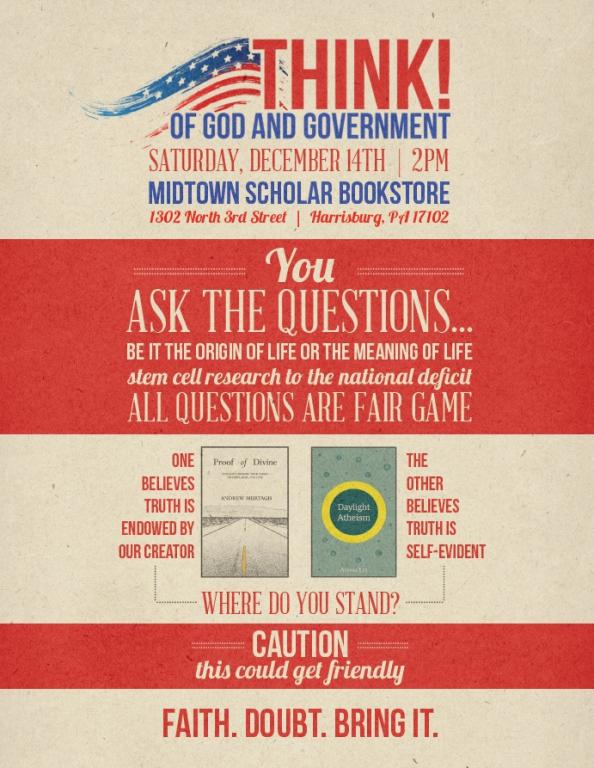 Think! Of God and Government
Saturday, December 14th, 2 PM
Midtown Scholar Bookstore
1302 North 3rd Street, Harrisburg, PA 17102

You ask the questions…
Be it the origin of life or the meaning of life
Stem cell research to the national deficit
All questions are fair game

One believes truth is endowed by our creator
The other believes truth is self-evident
Where do you stand?

Caution: This could get friendly
Faith. Doubt. Bring it.