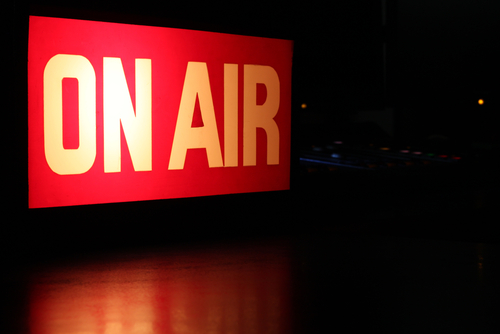 Tomorrow night, January 23rd, I'll be appearing on the Nick Givas Radio Show out of Fairfield University, together with my friend/debate partner Andrew Murtagh, to debate God's existence, politics and all that other fun stuff.
This is a followup to our debate at the Midtown Scholar last month, so if you wanted to come to that and couldn't, here's your second chance. The host, Nick Givas, is the chairman of the Connecticut Union of College Republicans (and has been described as "conservative with a libertarian flair"), so I'm guessing I'll be stepping into the lion's den!
The show is from 8:00 PM EST until 9:30. You'll be able to listen live on the radio or over the Internet, submit live questions through the webpage, or call in. I'm told the show will be recorded and the recording will be made available for download afterward, so I'll post a link when it's available. But if you can listen live – or call in with some words of support – that'd be even better!
WHAT: "God and Politics", radio interview on the Nick Givas Radio Show
WHEN & WHERE: January 23, 2014, 8 PM EST-9:30 PM EST
To listen on the radio:
WVOF 88.5 FM, Fairfield University area
To stream over the Internet

http://www.wvof.org/
To send in live questions or comments:
https://www.facebook.com/pages/The-Nick-Givas-Program-Radio-Show/455888804421508
To call in:
203-254-4111