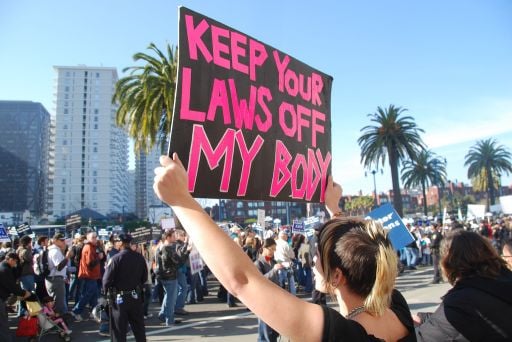 You may detect a theme this week. My latest column on the Guardian is up: "Abortion opposition is a religious stance. Atheists must help fight for choice".
Under an onslaught of anti-choice legislation, abortion rights in the U.S. are threatened as never before. But an ally is beckoning from an unexpected quarter: in spite of our image as a male-dominated and sometimes obliviously sexist community, atheists are by far the most pro-choice demographic in the nation, and some large secular groups are starting to prove it. To find out more, read the excerpt below, then click through to the full piece:
The Satanic Temple – an atheist group, despite the cheeky name – has hit on the brilliant strategy of citing their religious liberty under the Hobby Lobby ruling to allow patients and doctors to ignore burdensome regulations on abortion care. Their first test case is still pending in the courts. (I really want to see religious conservatives try to explain why this shouldn't work.)

Meanwhile, American Atheists is attacking the problem on another front…
Continue reading on the Guardian.
Image credit: Steve Rhodes, released under CC BY-ND 2.0 license