I've had some big announcements brewing, and here's the biggest. This is my son: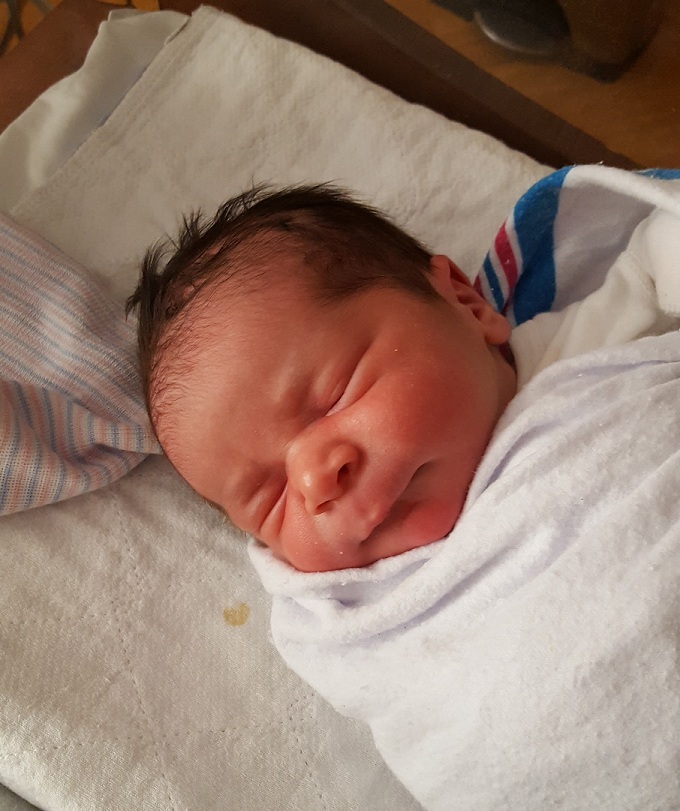 If you think you missed something, you didn't – we deliberately didn't post on blogs or social media about the pregnancy. He was born on September 7 at 6:21 PM. Mother and baby are both healthy and well.
Posting may be sporadic for the next few weeks, obviously. I have some reposts ready to go, and I'll check in and answer comments as I have the time.
And now that this little secret is out of the bag, I'll say that my next major essay will be about the many, many ways in which human reproduction is a ridiculously poorly designed process. It's a collaboration with my wife Elizabeth, who has plenty to say on the matter, you can be sure. I'm also going to write about secular parenting and the lessons I intend to teach my son. Look for those sometime soon, most likely when we're both past the acute sleep-deprivation stage.
This is new for me, so I'm open to advice. Who wants to share their best parenting tips?