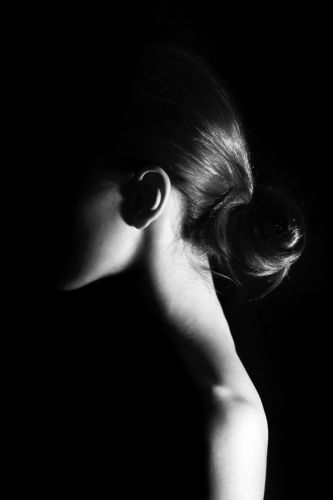 We may like to think that the barbaric practice of female genital mutilation is a Third World relic, happening only in distant and uncivilized backwaters. Not so. FGM is happening right here in America, in communities of successful and highly educated people.
Here's some unfortunate evidence. In April, the FBI arrested Jumana Nagarwala, an emergency-room doctor and native-born American citizen, on charges of cutting two seven-year-old girls. Two more people, including another doctor, were arrested soon thereafter for allegedly being part of the same scheme (autoplay video at link).
This is the first-ever prosecution under a federal law that bans FGM. But it may just be the tip of the iceberg: prosecutors assert Nagarwala has been doing this to girls since at least 2005. A 2012 report by the CDC found that over half a million women and girls in the U.S. were in danger of FGM, a statistic that's brought grimly to life by this case.
At a pretrial bail hearing, Nagarwala's defense attorney Shannon Smith admitted that her client performed a medical procedure on the girls, but insisted that it wasn't FGM. Instead, she claimed that it was a religious ritual practiced by a branch of Shia Islam called the Dawoodi Bohra, which both Nagarwala and the girls' parents belong to. Allegedly, this procedure involves removing a small, symbolic scraping of tissue from their genitals, which does no permanent harm.
But as the judge found, there's an obvious problem with that excuse: If this was so innocent, why did they take such pains to keep it secret?
"I think there's clear and convincing evidence that your client poses a danger to the community," U.S. Magistrate Judge Mona Mazjoub said during the hearing, in which she pressed the defense to explain why Nagarwala performed these procedures at a clinic late at night, but never kept any records or billed for them.
According to the criminal complaint, the two girls who were cut were told not to talk to anyone about it. A wiretap also captured one of the defendants telling parents "to deny to law enforcement that the procedures were being performed". All this lends credence to the theory that the doctors knew what they were doing was illegal and had to be covered up.
Up to this point, it wasn't looking good for the defendants. But according to new reporting, they have another horrifying argument to present: even if it was FGM, they have a religious right to perform it!
"And even if it did, it would be exempt because it would violate their First Amendment rights. They believe that if they do not engage in this then they are not actively practicing their religion."
"We know there is female genital mutilation. No one is saying it doesn't exist. But what we're saying is this procedure does not qualify as FGM," Chartier said.
Just for the sake of some perspective on what this "religious freedom" argument would permit, see this column by Tasneem Raja. She's a member of the same sect, the Dawoodi Bohra. She speaks from experience when she says that this is no minor symbolic scraping, but major trauma:
As little girls, nearly all my female Bohra friends and I underwent khatna, the sect's term for this practice… Some of us bled and ached for days, and some walked away with lifelong physical damage. In interviews with investigators, one of the girls Nagarwala performed on said the procedure hurt so badly that she screamed in pain and "could barely walk afterward." She drew a picture of the room where it happened, and marked an "X" to show where she bled on an exam table.

…Privately, many Bohras have been praying for the clergy to end this practice for years, even decades. More than one mother I know wept when she learned she was bearing a girl, dreading what she might have to do to her child.
Despite decades of assimilation, the practice hasn't died out among Bohras. It's still carried out in secret, enforced with threats of excommunication and shunning. Bohra clergy have issued pious statements calling on their followers to obey the law, but that are widely seen as containing veiled language urging believers to just be more careful not to get caught.
While the Bohra sect is one of the worst offenders, it would be a distortion to think of FGM as a problem confined to Muslims or to immigrants. It also happens in white, Christian communities – anywhere that sexuality is viewed as shameful and women as a source of sin:
In 1947, Renee Bergstrom was 3, living with her white, fundamentalist Christian family in rural Minnesota. When her mother saw her toddler touching herself, she worried.

"So, she took me to a doctor who said, 'I can fix that,' and removed my clitoris," Bergstrom told CNN.
The misogynist beliefs that drive FGM occur across cultures, but in nearly all cases they trace back to religion and its degradation of the female body. As long as these beliefs stay in the shadows and are treated as cultural secrets, they'll persist. Whenever we can catch them, we absolutely should prosecute the people who inflict this torture on innocent girls. But ultimately, it's only by publicizing awful stories like these, ripping off the veil of secrecy and shame, that we can have any hope of ending it permanently.