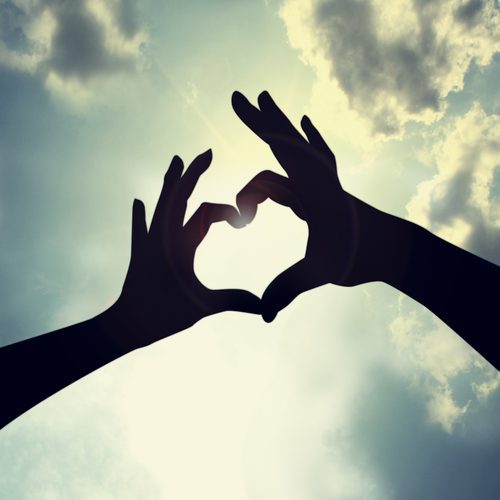 There's been an ending to the sad story of Charlie Gard, a British baby born in 2016 with an extremely rare genetic disease that causes the cell's mitochondria to gradually fail. Charlie was seemingly healthy at birth, but when he was just a few months old, his muscles and organs began to degrade. He progressively lost the ability to see, hear, move, swallow and then breathe on his own, and he was put on a mechanical ventilator where he spent the rest of his short life.
His parents, Chris Gard and Connie Yates, fixed their hopes on an experimental treatment that hasn't gone through any clinical trials yet. But the doctors and nurses at Great Ormond Street Hospital, which was caring for Charlie, felt that further care was futile and was only prolonging his suffering. When his parents were unwilling to accept that, the hospital went to court seeking an order to disconnect his life support.
Charlie's case became a cause celebre among the American religious right. Anti-choice sites furiously churned out headlines like "If They Kill Charlie Gard, Who's Next?" – as if his death was the doctors' fault, rather than the fatal and irreversible degenerative disease he was born with. The doctors and nurses at the hospital – whose job is to care for sick children, mind you – were bombarded with abusive messages and death threats. (Yes, in case you've forgotten, these are the same people lobbying to strip health care from millions of people, including children.)
But British and European courts repeatedly sided with the hospital. Dr. Michia Hirano, the American neurologist developing the experimental nucleoside treatment, after he had the chance to actually examine Charlie, concluded that he had suffered too much brain damage for it to do any good. Charlie's parents finally accepted the medical verdict, and Charlie was moved to a hospice and died the next day, July 28, just shy of his first birthday. His parents said they'll bury him with the stuffed toy monkeys he had in the hospital.
It's hard for me to read about this story and not be emotional, because my son is almost the same age as Charlie. Although he doesn't have any serious disease like Charlie had, I can imagine what I'd feel like if he did. I can understand their desperation, their fierce protective instinct, their willingness to try anything that promised even a one-in-a-billion chance. I can't say for certain I wouldn't have done the same in their place.
But however deep your love and affection for your child, however strong your desire to save them, there comes a point where you have to bow to reality. We can't always stop death. Sometimes our best efforts only prolong the inevitable, making a person suffer longer than they otherwise would have. When love isn't tempered by reason and fails to recognize this, it can become something that looks very much like cruelty. (The family of
Jahi McMath
, who've been keeping her body on a ventilator since she died after surgery in 2013, is a case in point.)
As much as I understand the agony of Charlie's parents, if I were in their shoes, I hope I'd recognize and be able to accept that the most compassionate thing would be to let him go in peace. However long it might be possible to keep his body alive, he'd never have a chance to grow up and be healthy. He'd always be immobile, insensate, tethered to a ventilator, in the best case unconscious and unaware, in the worst case suffering pain he could never tell anyone about.
Sometimes you don't have to fight on. Sometimes love means a dignified surrender, rather than waging a futile war against the unavoidable or clinging to the false hope of delusion. We all ought to know from the moment we're born that we'll one day be parted from the people we love. Accepting this truth gracefully and with peace is the hardest and the most necessary lesson we have to learn as human beings.
* * *
Because I believe coming to terms with death is an essential part of any well-formed humanist philosophy, and because a wider acceptance of secular views on dying might have prevented more pain, suffering and needless turmoil like in the Charlie Gard case, I often say that this is something atheists and nonbelievers ought to emphasize more. It's an area where the secular community doesn't do enough, and now we have an opportunity to redress that balance.
My friend Rebecca Hensler, who founded the Grief Beyond Belief support group (and who also lost a child at a very young age, for whatever that matters), is crowdfunding an effort to turn her work into a book, The Secular Grief Support Handbook – "a guide to providing comfort to those grieving without belief in an afterlife or deity".
She's already met the amount necessary to cover minimum publishing costs, but more money will allow her to distribute it more widely to organizations that can use it, as well as supply fair compensation for the time she's spent writing and editing it. If you, like me, think this is worthwhile, please consider making a contribution!
https://www.indiegogo.com/projects/rebecca-hensler-s-secular-grief-support-handbook