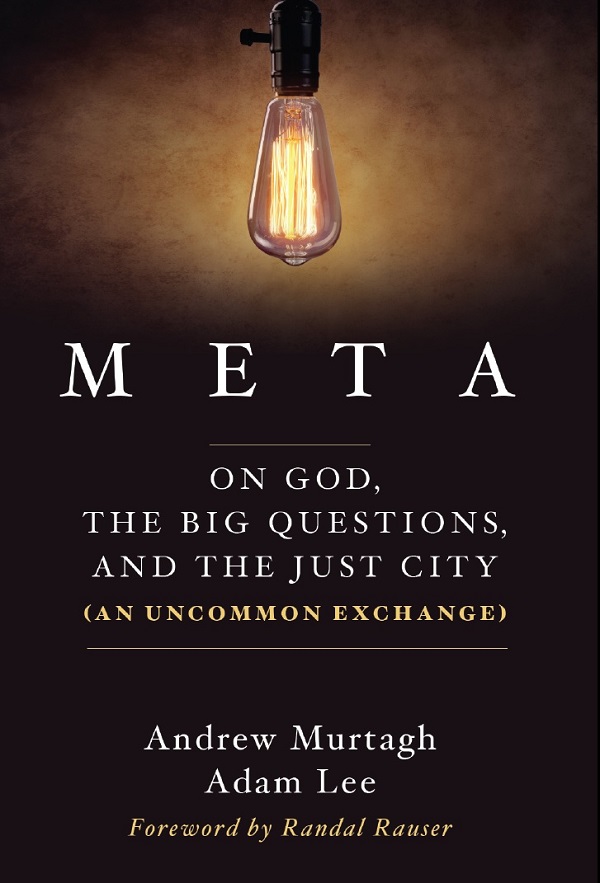 To promote my new book, Meta: On God, the Big Questions, and the Just City, my co-author Andrew Murtagh and I are traveling across North America this spring and summer to put on some public events. If you live near one of them, come out and see us!
First: Andrew and I will be appearing at a double-header event at the University of Alberta in Edmonton, Canada, on Thursday, April 5 and Friday, April 6, 2018. One night's conversation will be moderated by Dr. Randal Rauser, professor of historical theology at Taylor Seminary (who contributed a review for the book), and one night by Sarah Holmstrom, Anglican chaplain at the University of Alberta.
Second: Closer to my own home turf, Andrew and I will be appearing at an event moderated by Dr. Massimo Pigliucci at the New York Society for Ethical Culture, scheduled for Thursday, May 17.
Third: I'm going back to Indiana! We'll be at Crosspoint Church in Fishers and/or another Theology on Tap event in Indianapolis, similar to
my last visit in 2015
. This will most likely be in June, exact dates TBD.
Judging by our past events, every night will be a lively, friendly conversation (no cable-news-type shouting matches, I promise) where two very different worldviews come into contact in an illuminative, productive way you don't often see. And audience questions always lend a pleasant variety to the evening. Nothing is off-limits, whether it's the existence of God, the historicity of Jesus, the trustworthiness of the Bible as a moral guide or as a historical document, the proper role of government in society, the morality of abortion, human rights, secularism, health care, taxes, just war, or whatever else you can think of.
I'll post reminders with exact time and place details as the dates get closer. For now, mark your calendars and make plans to be there!