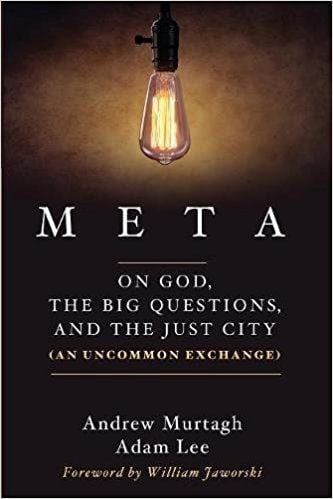 As part of my speaking tour with Andrew Murtagh for our joint book Meta, Andrew is coming to my home turf next week for an event at the New York Society for Ethical Culture. Dr. Massimo Pigliucci, Professor of Philosophy at the City College of New York, will be our moderator for the evening.
The presentation will be followed by audience Q&A. If past experience is any guide, this part will be the liveliest of the evening, and the questions always range widely over ground neither of us would have thought to cover on our own. If you're in the Big Apple, come and see us! Signed copies of our books will be for sale.
WHAT: Debate and conversation with Andrew Murtagh, moderated by Prof. Massimo Pigliucci; audience Q&A and book signing to follow
WHEN: Thursday, May 17, 2018, 7:00 PM
WHERE: New York Society for Ethical Culture, Ceremonial Hall; 2 West 64th Street, New York, NY 10023
Note: An earlier post said this event would be on Long Island. That was incorrect. Please note the revised location.