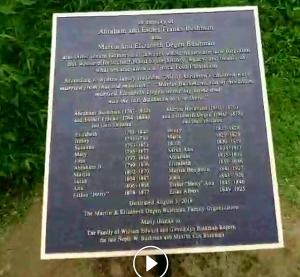 Last year I found out about a Bushman family reunion honoring my third and fourth great grandparents. These wonderful people immigrated from Germany and Switzerland, settling in Lancaster, Pennsylvania. They served as caretakers for Rockford Plantation belonging to Revolutionary War general Edward Hand. Family built a house on land in Gettysburg, and ultimately found themselves in the middle of the battleground. Our cousins Elder John Carmack and Richard L. Bushman were featured speakers.
I wanted to see these homes and explore the land and hear the stories, and an extended family reunion would provide the perfect opportunity. My parents and sister in Utah planned to go. My sister who just moved to Kentucky planned to take her children. We started planning our adventure, including going early to visit several places we hadn't been yet.
The Obstacle
Also last year, my husband and I decided that he should quit his extremely toxic job and find something else. He'd never had trouble finding work and regularly has people approach him with job opportunities. So, with firm faith in our hearts after getting that answer to prayer, Anthony resigned. Immediately, his life improved. I noticed such a difference!
But, then a job didn't instantly appear as expected. He got a job offer in Texas and within days of moving from Hawaii to Texas, we decided to stay. Still no job. Finally, he began a job he actually really enjoys and things returned to a level of normalcy.
I have several "little" supplementary jobs, but they didn't cover all of our expenses, so our debt during that time increased. I had an awesome opportunity open for me which I expected would fund this family reunion adventure. However, the process to get it going took months longer than I expected and I didn't have an adequate financial backup plan.
With the reunion fast approaching the first week of August 2018, and that opportunity's door still shut by mid-June, I determined that I shouldn't go. I didn't see a way. I cried. I had an epic month of family reunions and temple hopping planned, but I quietly turned away from it and got back to work.
Seeing the Sites and Sounds From Far Away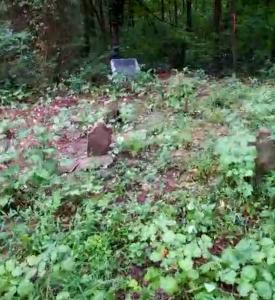 The reunion is this week, ending today. My sisters, knowing how much it meant to me without me telling them, send videos as they're exploring the family cemeteries, General Hand's home, the land. Destinee paused at the archeological site so I could look at the rocks and site. Daciana brought me with them as they traversed an overgrown trail trying to find a burial site.
I've loved their videos over the past three days. But I felt a tremendous sadness to have missed actually being there. The videos were awesome, but couldn't compare to the actual experience.
I mused about this while driving yesterday. I loved watching from afar, but I could have enjoyed the experience had I adequately prepared.
Being One of the 10 Virgins
My mind exploded with an image of the Parable of the 10 Virgins. I was one of them. We all waited with anticipation for the event, for the Bridegroom's arrival. I talked about it. I planned for it. I expected it to happen.
Suddenly, the call came that the Bridegroom approached.
And at midnight there was a cry made, Behold, the bridegroom cometh; go ye out to meet him.

Then all those virgins arose, and trimmed their lamps. And the foolish said unto the wise, Give us of your oil; for our lamps are gone out. But the wise answered, saying, Not so; lest there be not enough for us and you: but go ye rather to them that sell, and buy for yourselves.
I wasn't ready. I felt frantic. I rushed to find another way. But there wasn't another way.
And while they went to buy, the bridegroom came; and they that were ready went in with him to the marriage: and the door was shut.

Afterward came also the other virgins, saying, Lord, Lord, open to us. But he answered and said, Verily I say unto you, I know you not.
I sat by the closed door. I could hear the festivities. I could see light streaming from the house. I knew what was happening. But I couldn't experience it. Knowing what was happening was awesome, but nothing could compare to actually experiencing it.
And until that hour there will be foolish virgins among the wise; and at that hour cometh an entire separation of the righteous and the wicked; and in that day will I send mine angels to pluck out the wicked and cast them into unquenchable fire.
All of the virgins prepared for the event in her own way. My parents, my sisters, my nieces and nephews, and I all had to make decisions and plans. And act. Their actions bore fruit and mine didn't.
I love when the Holy Ghost teaches me through my disappointments. Though I can't adequately depict the lesson He taught me through that parable using only words, I certainly learned one.
Missing the family reunion bitterly disappointed me. But the reminder to be a wise virgin, make sure my actions bear fruit, fill my lamp with oil, and keep me continually ready for the reunion I seek is a priceless lesson.