I recently met Christy Huch when she moved to Ewa Beach. Her love of and commitment to the gospel of Jesus Christ inspires me! She recently shared how she gained her testimony with our congregation and I asked her if I could share it here.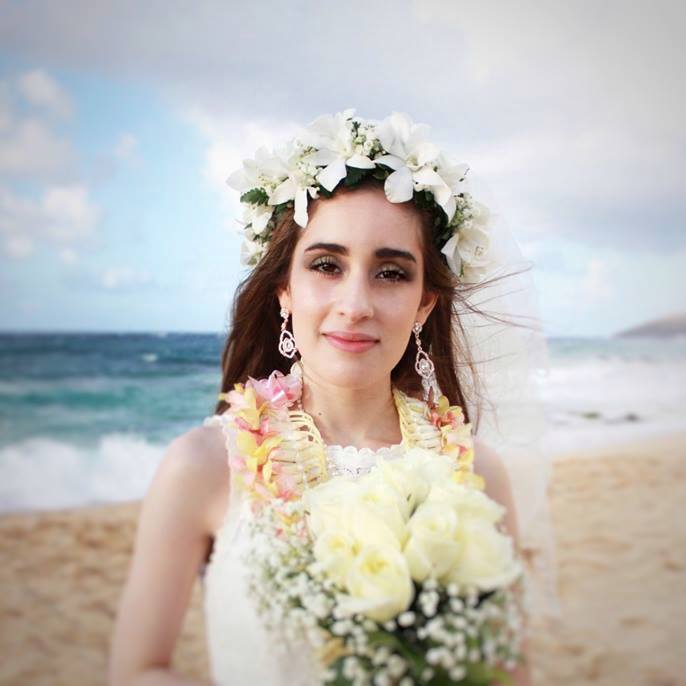 How Christy Gained Her Testimony
The following was written by Christy Huch
A little over a year ago during Christmas season, I sat in the bitter frost of my first apartment at a time in my life then I needed Christ's guiding hand the most. I felt humbled yet empowered to choose my spiritual path. I didn't know that I could rely on the Holy Spirit or that prayer was a two-way communication with God. I always knew there was more to life and Christ's doctrine than I had been inconsistently exposed to during my limited time on Earth.
I grew up in southern Virginia (about an hour from Southern Virginia University) in a town with Baptist and Methodist churches alongside every street corner. However, the chapel of the Church of Jesus Christ of Latter-day Saints in Vinton, Virginia, was the one church that never failed to catch my attention every time I would pass by it. Without even knowing much about the Church at the time, I felt intrigued every time I would drive by.
This went on for some years. I can tell you that honest feelings and bad timing make the most painful combination.
It wasn't until November 2017 that two bright-eyed Elder missionaries from the church which had long intrigued me walked down my street, in my direction, and toward the porch of my first apartment when I happened to be sitting outside. I knew what what would happen the exact moment I heard "It's the Mormons" from the sketchy new
neighbor who brought them to my attention.
Having led the missionaries with His spiritual compass, it was like the our Father in Heaven almost said unto me "I have heard your innermost prayers and know of the desires of your heart. Hear my Gospel."
After so many years, I had finally gotten myself to a safe place where I could leap toward desires of my heart. I had glorious agency. And so it came to be that I, who am of short stature and had been thwarted by the crowd, having been blind to His works, much like Zacchaeus in Luke 19:1-10, persisted. Like him, my smallness had blessed me with a can-do attitude. Luke 19:6 says, "and he(she) made haste, and came down, and received him joyfully."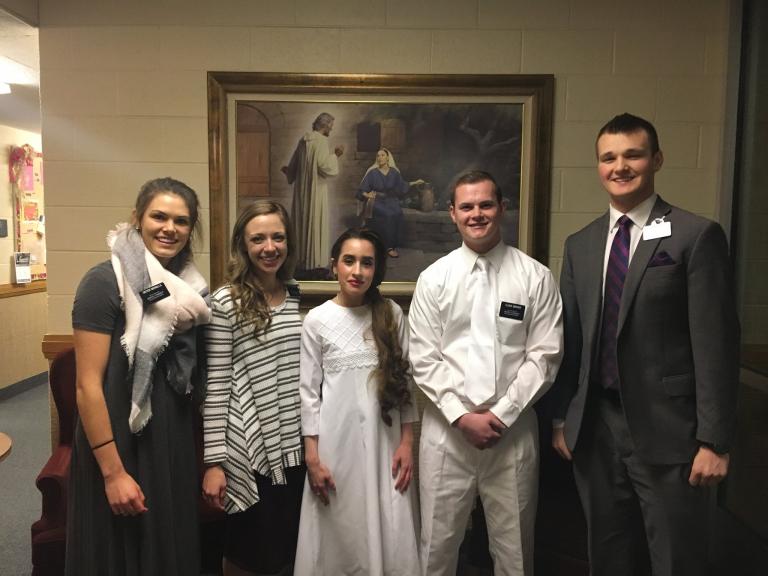 And so it came to be that I took to seek inspiration and my own answers from Latter-day scriptures, notably the story of Joseph Smith's vision, the Book of Mormon and Doctrine and Covenants, and also The Family: A Proclamation to the World, which resonated well with me.
Without this newfound knowledge and fellowship from members of the Church who were so loving; I may not have obtained direction toward the Plan of Salvation, the Divine Plan of Happiness, or important covenants which enable family relationships to be perpetuated beyond the grave. I would not have obtained my Patriarchal Blessing
following my baptism months after meeting the missionaries, which outlined His guidance and purpose for me. I would not be on a Hawaiian Island and have met my husband.
I knew the Book of Mormon was another true testimony of Jesus Christ when I felt spiritual familiarity and felt that it was correct, wholesome guidance despite it being foreign to my ears. I testify that when converts to the Church have the ability to retain this "newfound" knowledge, like I have, it's due to the fact that we knew it in our premortal life, and are given, as choice sons and daughters, the choice blessing of discernment and recognizing truth.
I testify to you that Heavenly Father lives and would not cast us onto this corrupt society without divine guidance from a seer and revelator to lead us in these latter days. I testify that Heavenly Father granted us our pure physical bodies knowing we are a fallen people in a world where all that is wholesome, virtuous, saintly shall face the opposition.
The family unit has disintegrated. The Sabbath day is selfishness day. Adultery, deceitfulness, hatred among our neighbors, and alienation from our communities leave us in a prickly wordly web with lives that lack stability and provident beauty.
I truly know without a doubt in my soul—as Joseph Smith once knew during prayer at 14 years old—that there is no other true Church and that scriptures and doctrine have been mended and molded to fit man's agenda by those who choose to go wherever the wind blows and seek temporal comfort over eternal progression. I testify that it is the duty of all saints to serve and navigate people like me back into Heavenly Father's arms and be beacons of charity, compassion, and acceptance.
I know that through scripture study, and sincere repentance, a desire to take upon the name of Christ, and humble our inner beings to choose baptism, we can be a radiant light for this world again. I know of His intent for me to be a pioneer and trailblazer and to serve my neighbor. I knew that God truly loved me when He made me a choice daughter on this Earth and presented me His restored Gospel in a world where so many have passed on never hearing it. I look forward eagerly, knowing my testimony of the Gospel will sustain me as a woman, as a wife, and your second counselor in the Primary, so that I may shoulder all the responsibilities that will come unto me.
To Become More Fully Converted
Lastly, if you desire to truly convert or become more fully converted to the Gospel of Jesus Christ, I invite you to do a few things:
1. Build your testimony around something you cannot deny, whether it be an experience you had, a priesthood blessing you received that was truly meant for you, or a doctrine in the Church you know is true (for example, the priesthood, the kingdoms of glory, etc.) That foundation will hold things together during times of opposition.
2. Become familiar with early Church History—especially the spiritual awakening that was occurring during Joseph Smith's spiritual quest. Trust that the Restoration had to occur during a time when there was doctrinal confusion. It had to also occur in the Land of The Free so that we could fully exercise our agency. Thomas S. Monson once told us, "There are no coincidences, there are no mistakes, and there are no campaigns."
3. Find joy in the effort, and say yes to opportunities that you wouldn't usually accept. You will reap blessings from your willingness to choose what is right.
This is my testimony and account of conversion.