Breanna Nowden is a vivacious, adventurous, talented woman I'm blessed to know. She recently shared some thoughts about combatting feelings of "not enough" in our lives which reminded me that everybody faces something and since we're all on this journey together, we really can bless each other by sharing our unique talents.
From Breanna Nowden
For those of you that don't know me, my name is Breanna Nowden and I have lived in Hawaii for about 9 months now. I am a nanny for a military family and watch five super awesome kids, the youngest being 1.5 and the oldest is 12. I am originally from Ventura County, California (specifically a small little town called Moorpark, if any of you know where that is). I was born and raised there and then moved to Utah to pursue an education in nursing. I have not finished my degree yet but that is hopefully coming to an end soon.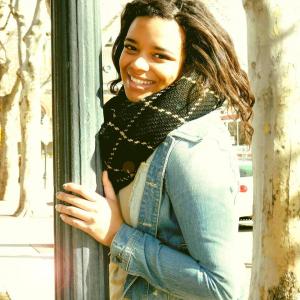 I was asked to speak on a wonderful talk given this last general conference during women's conference – the talk Divine Discontent. At first, I was a little nervous but once I remembered and went over the talk a few times a few stories came to mind so hang tight, you are all going to get to know me a little bit better.
In this talk given by Sister Michelle Craig, she says "Divine discontent comes when we compare what we are (to) what we have the power to become."
I don't know about you guys but last I checked, I am constantly one to compare myself to others and their success.
For example, a lot of my friends have had the privilege of being able to go on fun trips and take fun pictures or some friends I'm jealous of simply because they got their degree before I did.
Social media, in particular, has taken a toll on me. I started following influencers on Instagram with body types that I only dreamed of having and a life that I wished so badly that I could have. And just like every other girl, I think to myself from time to time: I'm not smart enough. I'm not good enough. I'm not thin enough. I'm not pretty enough, et cetera. Funny how we always end up telling ourselves that we "aren't enough" when, in fact, we are.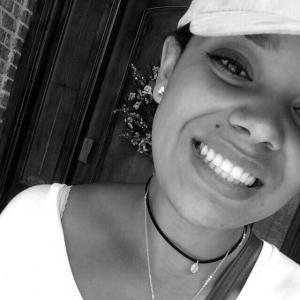 Sister Craig states "When I wallow in thoughts of everything I am not, I do not progress."
She then continues to talk about how when that happens, she finds it more difficult to feel the Spirit, which happens to me from time to time as well.
Feeling the Stresses of Adulting
I spent my last spring semester of college living with my best friend Leah. She and I have been best friends for about 7 years now. From the day we met, we were and still are pretty much glued at the hip. We did everything together day and night.
We went to school together, played volleyball together, went out to lunch together, made insanely embarrassing memories together. The point is, we know each other very well. And because of the time we spent with each other, and even when we don't talk to each other that much, she knows when I need a little pick me up. Believe it or not, even now when we are states apart, she knows.
My last spring semester, I was working 40 plus hours a week at a nearby airport, picking up any extra shifts that I could no matter how early or how late they needed me while also taking on a full load of classes. I was working so hard and was still struggling to make ends meet.
On top of this stress, I began to have trouble sleeping. And it came down to me either having horrible dreams or getting about 9 hours of sleep total a week.
I had just purchased a car and was having a struggle with paying back my loan as well as my tuition with my federal aid. I was at school in the office whenever I got the chance just so I could sort things out and on the phone with the office constantly. And if I wasn't, I was in tears.
I didn't know what else to do. I was so bothered and frustrated. I spent the little spare time I had stressing about paying for school instead of doing my school work and I often attempted to take naps as normal college students to do in order to avoid "adulting."
Following Divine Promptings
One day, I got up early to go to a class to talk with a few teachers in hopes that they would let me retake a few quizzes or tests. When a few that let me did, it was basically only to take them and them fail again with just a slightly higher score than the last one. I walked home in the cold because I had missed the shuttle to take me back to my apartment complex. I was cold and so mad and annoyed.
When I got back, there was no one home and I went to my room feeling defeated and like I wasn't strong enough to cope with all of this at once.
As I walked into my room, I saw that all the clothes I had scattered on the floor had been folded and put away neatly and my bed was made. On top of my bed were my favorite snacks and a note from my best friend saying simply how proud she was of me for trying and how much I have blessed her life by simply just being her friend.
To me, that was such a tender mercy and though it was something so small, it was like half of the weight was lifted off my shoulders. I cried and thanked her about a million times. Something so small went such a long way for me.
Keep in mind, she was working full time and taking a full load of classes as well but she followed through on a prompting of the Spirit and blessed me for the day, for the week.
"The Holy Ghost will show us "all things we should do" even when our to-do list already looks full." Sister Craig says. "Whether they are direct promptings or just impulses to help, a good deed is never wasted."
I am sure that many of us, whether we know it or not have blessed many other people's lives in this way. It might just be a prompting to text a friend and say hello or smile at someone walking past you in the hall.
Of course, all of us will fall short of our divine potential, and there is some truth in the realization that alone we are not enough. But the good news of the Gospel is that with the grace of God, we are enough. With Christ's help, we can do all things. The scriptures promise that we will find grace to help in time of need.
Brother and Sisters, I would like to testify that each and every one of your unique talents and abilities are more than enough. You might think it's not, but our Father in Heaven gave you your specific abilities or disabilities for a reason.
As a quote I once read says, "Maybe the little things that you consider your weakness are actually the things that people treasure most about you. We all have different little things that make up who we are. We don't need to change those things but we can choose who we share them with."
I encourage you all to share your little things with the people around you. This might not just help your testimony grow but theirs as well.