When her youngest daughter graduated from college, my mom rejoiced. She called all of her children and spouses to a family council in Utah where she could celebrate our accomplishments and share her thoughts. She set the date. The outlier children bought tickets to Utah. We set aside an afternoon to spend adult time together in family council.
We're usually a lively and loud bunch. But as mom stood so we could all see and hear her, with her emotions already visible, we listened intently as she shared the thoughts of her heart.
As mom shared her testimony and revelation with us, in a private room in a pizza joint, I counted my blessings. My mother not only loves us, her children, but loves and honors our dad, loves and honors our ancestors, and loves and honors our Heavenly Parents. She devotedly keeps her covenants.
I'm sharing her portion of our family council for purely selfish reasons. I want access to these words and the emotions they elicited. And I want the rest of our family to have easy access to it, too.
I invite you to this portion of our family council where we are praised and instructed and admonished in the ways of the Lord by our mother.
College Graduation Celebration Speech
by Darla Bushman
My dear children and spouses! I love you, each and every one!! Thank you for gathering together today at my request. When Dionna was nearing the milestone of earning her college degree, my heart's desire was to in some way honor you all for doing it. For quite some time I have had some thoughts I have wanted to share with you. So I have written this speech in order to remember them.
I am thankful that each one of you is here!! Not only in this place all together today, but also here on earth in our family at this time in the fullness of the final dispensation of Earth's history. I am thankful that each one of you children made the effort to earn a college degree!
All of you had to work hard to put yourselves through college and this is a special and uncommon achievement! I never once doubted that you all could and would go to college. But I want to honor you for going beyond what is expected by others.
Who would have thought you would all graduate from college or all go on missions? Let alone both! Do you know of any other family of 8 children who has accomplished both?
Speaking of unexpected, I can't help remembering what Mrs. Patricia Maurer said. She was the head of Midland's gifted and talented program for the elementary schools there. Donovan was recommended by his 4th-grade teacher to participate in the program immediately after we moved to Midland, Texas, and then later when Daylen was also chosen to be one of those to participate. In a conference with me, she made a statement that I've never forgotten because I didn't believe it and I was a little bit offended.
She said something to the effect that children from large families do not tend to do as well academically and to have 2 children in the program was exceptional. I could tell she certainly didn't expect any more of my children to be accepted into that program (actually there were 4) OR that all 8 of my children would become college graduates! But I have to say, I always doubted her doubts!
Education Is An Outward Measurement of an Inner Drive
Is college graduation that important? Is it a big deal? Well, It reflects an inner desire to better oneself and reach one's greatest potential. It's an outward measurement of an inner drive to do more.
For over a century, the leaders of the Church have emphasized the value of education, setting up academies and schools all over the West, and then over the world, I'm sure because God inspired them to do this. Our
Heavenly Father knows the value of education!
Uncle Douglas Tobler told us they used to send brethren out to recruit students to attend college classes even though their parents needed them to stay home and help with the farm chores.
I wonder how many parents sacrificed and what all did they sacrifice for their children to go to college in those early pioneer days? Furthermore, I realize that not only the parents, but also the children had to sacrifice, and do their parts too to make the pursuit of education a success!
Why did you have that spark of ambition? What motivated you to do it? You can tell us later, but I thought perhaps one thing it came from was a grand heritage through multiple generations.
Ancestral Examples
For example, my grandfather Joseph Washburn Noble was a school teacher. So he had to have had a little more education than usual for that time. Here is his picture and his diploma.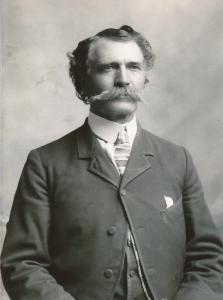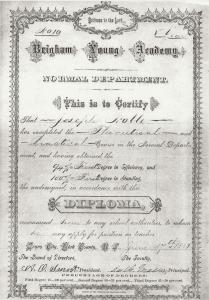 Darrell's grandmother Edith Smith Bushman was also a school teacher, and she was even Darrell's own first and second-grade teacher.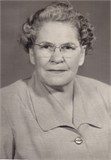 My father didn't go to college, but he supported and encouraged all his children in this endeavor. When we lived in Pendleton, Oregon, I was 5 years old and attended the first grade. But the next year we MOVED to Provo just after Jeanne graduated from high school specifically so she and Carol could go to Brigham Young University.
When I graduated high school in Idaho and earned a scholarship for tuition and fees, Dad facilitated my college attendance that year by finding and funding my housing, which cost $25/month for rent in an off-campus apartment. That apartment just happened to be located behind Heaps a Pizza! the former name of this establishment (Brick Oven Pizza). My choice was to live in Heritage Halls on campus, but I now think my dad was inspired in his decision.
Both of my parents always encouraged me in my education and praised me when I got good grades. As I graduated from Brigham Young University (BYU), they threw a party for me and my family and those high school friends from Meridian, Idaho, who were also graduating BYU. So I know they valued a college education.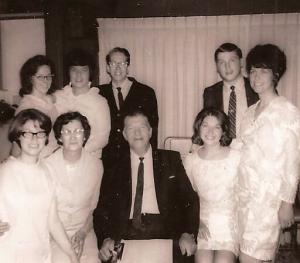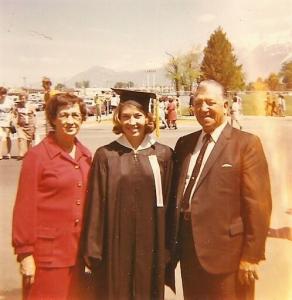 Each of my siblings who lived to be old enough to go to college did so and 3 of the 6 graduated from BYU—me (Darla), Randy, and Carol.
Darrell's parents also encouraged college attendance; and all 8 of their children attended college, even Nyla (who suffered from childhood onset of Type 1 Diabetes). All 5 boys and 1 girl in his family graduated from BYU—Floyd, Darrell, Laree, Art, Blaine and Jeff.
Educational Pursuits
Your father and I met by attending Brigham Young University. It would have been impossible for us to meet otherwise, as he lived in Arizona and I lived in Idaho. We met right here on this block! And we were in the same student ward. That's why I think my father was inspired in placing me in the apartment he did.
I was happy to go to college, but I really didn't think I would graduate because I planned to have children right away when I got married and stay home and be a mother. Since this didn't come about, it was only natural that I continue with my schooling, which was always "plan B" second only to "family."
As you know, I dropped out of BYU to join Darrell in his army assignment in Oklahoma, just
preceding his going to Vietnam, then I returned to BYU while he was in Vietnam.
At one point, I almost quit earlier because we didn't have the money for my tuition. Providentially that year, I was given a scholarship from my department which kept me going back to register for another year.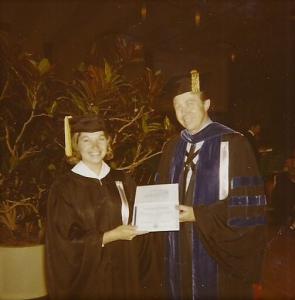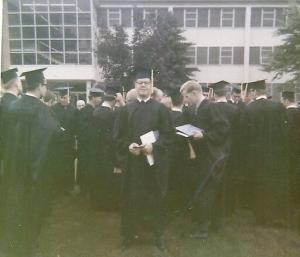 Darla Graduated the Day Darrell Was Wounded in Battle
I graduated from BYU—we think to the very day, Darrell was being shot at and wounded in battle as a soldier fighting for his country. Thankfully none of you sons have had to go to battle this way, but I wonder whether any of our grandsons will be called upon to fight in a war. The possibility brings me sadness and fear just to think of it. If they are, is there anything we can do to protect them?
For the last few years, I have pondered this situation and Darrell's amazing deliverance from death. Sometimes I have taken it for granted. And I regret that I haven't taught you, children, to be more particularly grateful or awestruck by the circumstances. He was given a Father's blessing and he survived.
So? I expected it.
But was that all there was to it?
Covenant Keeping Is An Outward Measurement of an Inner Drive
In his Father's blessing, Darrell was promised he would come home from Vietnam alive if he kept the commandments and lived as he should while he was away. We all believe this is a good and valid blessing, but how could Darrell's dad Elwin or anyone else make such a promise? This was a real and deadly war.
Was it because of his faith? Was it the inspiration of the Holy Ghost? Yes, I think so, but was that all? Or did he also have words of the Lord and covenant promises to base it on?
Avraham Gileadi, a Hebrew scholar and expert on the book of Isaiah, wrote about the covenants God has made with his prophets and peoples throughout all the history of the earth, namely the Davidic covenant and the Sinai covenant. The Sinai covenant requires all the people to be obedient to God "to a man".
In the Davidic covenant, one person, the king (or a father), covenants with God to obey Him, and if
the people (or children) obey the king (or the father), God covenants to preserve the people (or the children) from destruction.
Brother Gileadi says that
Central to divine protection –in the endtime (or last days) as well as anciently– is that it takes place solely within the framework of the covenants God makes with his people and with individuals. Simply stated, outside of God's covenants there exists no provision for deliverance from a mortal threat (Gileadi, Avraham, 2018, "Endtime Prophecy: A Judeo-Mormon Analysis, p.207.).
He explained that examples throughout the scriptures show that a loyal son of a righteous father has been protected from death. Therefore, Fathers in Israel in any day who, on the model of the Davidic King, serve as kings and priests of their posterity, merit the temporal salvation of those who are theirs. King David's Golden Age of protection for Israel begins with a righteous proxy of his own, his father Jesse. David kills a lion and a bear, prevails against Goliath, dodges Saul's spear, et cetera. Jesse's righteousness serves as surety against David's being killed. Compare Gideon, son of righteous Joash, and others.
In the last days, righteous men, as proxies, will secure the Lord's protection of their own, that is those for whom the Lord makes them responsible, if they, in turn, honor their father and mother. I feel better knowing there is a way we can protect Kyle, Blake, Austin, Connor, Brady, Bryce, Matthew, Josh, Asher, Ethan, Bratcher, and Jake, as well as all the girls too by keeping our covenants with God and
teaching the children to honor their parents.
Fathers and Mothers Can Receive Revelation to Protect Their Families
In this week's [January 13, 2019] scripture study in the Come Follow Me Manual is a paragraph entitled
"Parents can receive revelation to protect their families," saying Joseph never could have protected Jesus in his childhood without heaven's help. Joseph's revelation to take the child Jesus into Egypt to save his life is an example we are encouraged to follow by seeking God's guiding hand in protecting our own loved ones today.
Elwin was a righteous father, and Darrell was a loyal son. I think Darrell's preservation was a covenant blessing, and that all of us as their family and posterity are beneficiaries of it.
I would like to tell you some of the thoughts that came to me as I have pondered God's hand in our lives.
First of all, and this may not mean anything significant, but I think at least it is interesting that both of their names reflect the name of God, by containing God's name, which is EL—Elwin at the beginning of the name, and Darrell at the end.
The names of many of the Old Testament prophets were witnesses of God and his powers and attributes: Daniel ("God is a judge"), Elijah ("My God is Jehovah"), Elisha ("God shall save," or "God is salvation"), Ezekiel ("God strengthens"), Joel ("Jehovah is God"), Michael ("One who is like God").
I looked up the meaning of Darrell and Elwin and Elwin means "noble or wise friend" So in the Hebrew maybe it means noble friend of God? And Darrell means "dearly loved." So maybe in the Hebrew it means dearly loved of God? I don't know, but I think they were and are faithful followers of God.
Many of us are not given names that remind us to follow the Lord and live the gospel. But the Lord's name, which we have covenanted to take upon us, can provide both model and motivation. By remembering that we are called after the greatest Man who ever lived, and by seeking to become more like him, both we and
our children can more consistently walk the straight path that leads us back to our Father.
NOW there is one other aspect in connection with Elwin and Darrell that I have pondered. And when one ponders something in the dark—in the silence of the middle of the night—thoughts come. And what else can one do when pondering besides speculate? Or at least it's not unusual to speculate.
This next thought is purely speculation for there wasn't given a confirmation by the Spirit, but just a whisper. The whisper that came to me one night was, "What if Elwin offered the Lord his own life if
Darrell's could be spared, in order that he could raise up a righteous posterity, and based this request on the covenants they made?"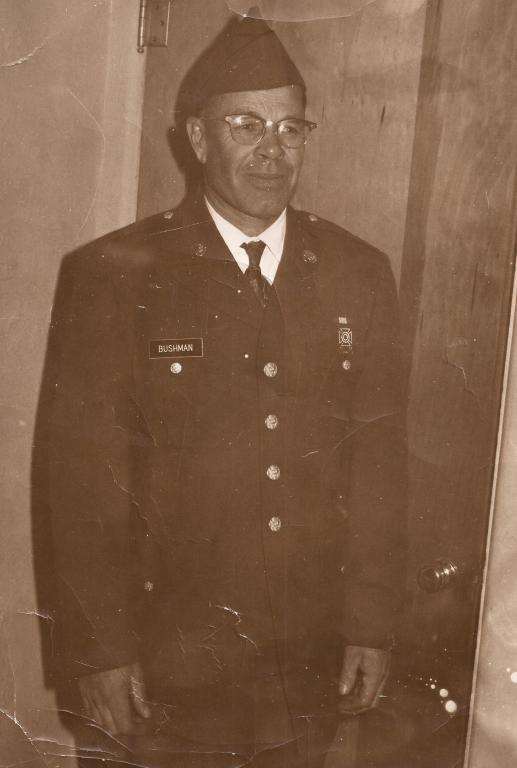 Wow! I started weeping and I was overwhelmed with gratitude and thoughts of a whole, new view of my father-in-law–like when I've gone snorkeling and put my head down into the water and seen so much that I never knew was there before.
I thought of myself if Darrell had died. I would have had him in the next life, but I wouldn't have any of you!! What a contrast! How my life would have been totally different, and yours too!
I don't know, but after the whisper, and more pondering of the facts over and over in the middle of many nights, I have simply had to wonder. And I realize there is so much more to life and the workings of the Lord than I know, and so much more I would like to know!
Darrell's Miraculous Survival
Here are some of the facts to consider. Darrell was wounded May 30, 1970. His injuries were very severe. He was immediately rushed to a place where the injuries could be tended to. He underwent surgery to remove many sharp, jagged pieces of metal from his body—12 in all, but 3 small pieces were left because they were too close to vital organs to risk cutting them out.
What stopped those pieces of metal from proceeding on even a small fraction of an inch further and killing him outright or maiming or paralyzing him? What blessing was it that made him a Staff Sergeant
just before he was wounded, which rank raised the quality of his care considerably?
I think it was KIND Providence, prayers, and covenants kept by more than one person. How many covenant keepers, I do not know. I do know that we are all in God's hands and though we can't predict or control our own life-conclusions, if we align ourselves with His will for us, and DO what is within our power, the outcome will be the best possible throughout all eternity.
More facts: Darrell came home from the war on July 2, 1970, after a month in the hospital in Vietnam.
Elwin lived to see the births of Delisa, on June 12, 1971, and Donovan, June 22, 1974, and then he passed away on December 7, 1974.
Elwin's Untimely and Unexpected Death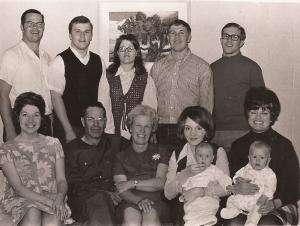 Elwin had actually died previously and been miraculously brought back to life by his righteous father,
Alonzo, when as a child he was afflicted with the croup. His death at age 56 was completely unexpected. He was in good health. He decided to undergo open-heart surgery at this time to replace or repair a defective valve, not because it was urgent, but "while he was feeling good" in order to prolong his life and so it wouldn't get any worse. He chose an excellent physician in Salt Lake City and his surgery there was successful.
He was scheduled to leave the hospital and go to his brother Morris's home in Provo for several days to rest before going back to Joseph City, Arizona. Instead, he died from a large blood clot that moved from his leg to his lung and smothered him. We know he was "called home" for a good reason even if
we don't know exactly what it was.
Elwin's birthday was two days ago [January 17, 2019.] He was born January 17, 1918, and he would have been 101 years old this year. He was a good man, steady and immovable in keeping the commandments of God, a good father, and a good example to all of us.
No matter what his secret prayers were while Darrell was involved in dangers on the battlefront, I would like for us each to remember him more and be grateful for his influence, seen or unseen, on us
all.
Now don't go telling your kids or anyone I got a revelation that said Elwin did sacrifice his life for his son! I can't say that. It's just an idea that came to me, and though I've tried, I haven't been able to confirm it by the Spirit as either true or false.
How Great Things the Lord Had Done for Our Fathers
So why would I even bring it up? For one thing, I wanted to share with you the extraordinarily wonderful and powerful feeling I felt when that thought came to me. However, my main point in telling this is this: probably, more likely than not, some of our ancestors did do marvelous works, that we don't know about. Some probably sacrificed things for us that we can't even imagine, so that we can live in these last days with more blessings than they ever dreamed of. I think we need to act as grateful to them as if each one of them did give his life so we might live.
We need to be almost as grateful to them as we are to our Savior and Redeemer, Jesus Christ! I KNOW He gave His life that we might live again and that we might have each other forever. What gratitude we should feel and express for Him every day!!
Ether 6:30 says "Orihah did walk humbly before the Lord and did remember how great things the Lord had done for his father and also taught his people how great things the Lord had done for their fathers."
This is what I want to teach you today.
I know our fathers paved the way for us to come to earth in these days with many advantages. They who went before us did their best with what they had, and turning our hearts to them is a good thing to do! Remembering how God has delivered them and answered their prayers can increase our faith. And we've been counseled to do this by the scriptures and prophets, as well as to live in thanksgiving daily. Doing the best with what we have is a way to honor their sacrifices.
Both your father's and my patriarchal blessing speak of you. You are his "righteous posterity" and you are my "choice" spirits from the other world that I was privileged to bring into this one. You each and all were wanted and prayed for and loved.
For all these years since Darrell's army service, I have thought of what he told me someone said to him. He thought it was Uncle Jeff who said that if I came back from R&R in Hawaii pregnant, Darrell would be killed in battle; but if not, he would come home alive. A few months ago, I asked Jeff if this was true. He said no, he didn't say it nor even think it. So now I wonder who made that comment? I believe
someone did.
I assume it could have been a conclusion made by reading our patriarchal blessings. I wonder if Darrell's father made the statement to one of the other family members. But I can't verify that right now. It's just more midnight speculations!! But I wanted to clarify that it wasn't said by Jeff.
Looking back over the years, I can see the Lord's hand guiding and helping us all along. I am so grateful we could make this journey together, that you chose us and we chose you, and you chose each of your companions whom we also love dearly.
We are very happy as parents to see you working at good and worthwhile jobs and getting out of debt, being faithful and devoted disciples of Christ, supporting each other when you have to move, or fast for a purpose, or whatever is needed, and that you enjoy being together. We share an uncommonly wonderful love and harmony and I pray we can keep it as we grow in numbers, and make that love and harmony a gift that we give to God to all walk back to his presence as one whole, united family.
I hope and pray that in the years to come we will be able to help each other through the prophesied persecutions, disasters, wars, sicknesses, terrors and sadness that will come, and that we can do even more to prepare ourselves for these times. I hope sometime soon we can have a family council meeting to discuss ways we can more specifically be ready for the future. But I will bring my speech to a close for now.
I know that God our Heavenly Father lives. I know that God our Savior, Jesus Christ also lives and loves us and is there to guide us in all we do if we just turn to Him and ask. I know that the covenants we've made are real and very powerful. And I say this in the name of Jesus Christ, amen.