Donovan Bushman shared the following reminder of a commandment for parents and interesting insight from a 1979 talk by Elder A Theodore Tuttle that seems especially apropros during this time of home church and a worldwide pandemic.
A Commandment for Parents
The Lord has prepared us with families from the beginning to help us withstand tough and troubled times in this life. It really is a perfect plan to provide earthly parents that will nurture children with love and teaching. In fact, teaching is a commandment for parents. Doctrine and Covenants 68: 25 and 28 says:
And again, inasmuch as parents have children in Zion, or in any of her stakes which are organized, that teach them not to understand the doctrine of repentance, faith in Christ the Son of the living God, and of baptism and the gift of the Holy Ghost by the laying on of the hands, when eight years old, the sin be upon the heads of the parents.

And they shall also teach their children to pray, and to walk uprightly before the Lord.
King Benjamin also relayed this command from the Lord to parents:
But ye will teach them to walk in the ways of truth and soberness; ye will teach them to love one another, and to serve one another (Mosiah 4:15).
The Church Exists to Help the Home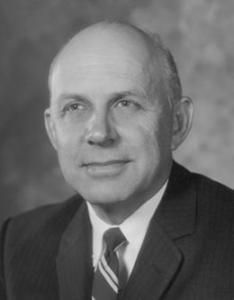 Elder A. Theodore Tuttle asked these questions in his 1979 October General Conference talk, "
Therefore Was I Taught
:"
How would you pass the test, parents, if your family was isolated from the Church and you had to supply all religious training?
How much of the gospel would your children know, if all they knew is what they had been taught at home?
His talk really resonates with the current events of the world today. He continued:
Remember, the Church exists to help the home. Parents, the divine charge to teach has never been changed. Do not abdicate your duty.

We have been counseled to become self-reliant and independent temporally. It is as important spiritually! Suppose conditions changed. Suppose you could not receive all the services to which you have become accustomed. Suppose that much more responsibility were placed on your shoulders to care for the spiritual welfare of your family. Surely you cannot study the scriptures without knowing that perilous times are coming. Will you be unaffected?

As prophetic events unfold, one thing is certain: we will need to be more self-reliant. We will all need to teach more within the walls of our own homes.
He seems to describe exactly the times we are now going through. I hope that we were all prepared to rise to this challenge. I hope that we can relish this time of teaching and living the gospel inside the walls of our homes as never before. I hope that we can make our homes sacred ground.