My nephew Matthew chose to be baptized yesterday. He asked his 12-year-old cousin Kyla to speak about the covenant of baptism and receiving the Holy Ghost. I normally don't leave all of the "talk-ish" parts of a talk in my posts, but I loved everything Kyla had to say and decided to share all of her wisdom and humor as she shared about covenant's first step.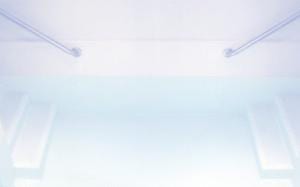 For Matthew's Baptism by Kyla Bushman
Matthew, I am very happy to be here with you on this very important moment in your life. Thank you for asking me to give a talk. This is my first time and I am very excited, and a little nervous, and it's the only talk now!! That's crazy! I hope that something I say will help you understand the covenants that you are about to make.
Baptism is the First Step
I want to start out by sharing a scripture in Matthew, which is awesome because you are Matthew. In Matthew 28:19-20, one of the instructions the Lord gave his Apostles was, "Go ye therefore and teach all nations, baptizing them in the name of the Father and of the Son and of the Holy Ghost: Teaching them to observe all things whatsoever I have commanded you." I like this scripture because it shows how important this covenant that you are about to make is to the Lord.
In Doctrine & Covenants 20:37, it says, "All those who humble themselves before God and desire to be baptized…that…have truly repented of their sins…shall be received by baptism into his church." With baptism, we begin a new way of life.
And another scripture I like that really shows the importance of this covenant you are making is in Alma 7:15-16. It says "…come and go forth, and show unto your God that ye are willing to repent of your sins and enter into a covenant with him to keep his commandments, and witness it unto him this day by going into the waters of baptism. And whosoever doeth this, and keepeth the commandments of God from thenceforth…he shall have eternal life."
Isn't that awesome! This is the first step to living with your Heavenly Father. Isn't that Amazing!!
The Gift of the Holy Ghost
After you are baptized, you are confirmed a member of The Church of Jesus Christ of Latter-day Saints and given the gift of the Holy Ghost. The Holy Ghost is a member of the Godhead. He is a "Personage of Spirit." His influence can be everywhere at once. The Holy Ghost purifies or sanctifies you to prepare you to dwell in the presence of God.
Joseph Smith said, "We believe in the gift of the Holy Ghost being enjoyed now as much as it was in the days of the first Apostles." I think that is amazing that the Holy Ghost is enjoyed now as much as it was in the days of the first Apostles!
The Holy Ghost will usually talk to you quietly. That means that you have to listen very carefully because He will not speak to you in a loud voice, he will talk to you in a still, small voice.
I've had the Holy Ghost for four years and I feel the Holy Ghost the most when I am really nice to my siblings and do kind things. We need to be righteous to have Him with us.
The gift of the Holy Ghost is one of God's greatest gifts to you. Through the Holy Ghost, you may know that God lives, that Jesus is the Christ, and that His Church has been restored to the earth. I think it is important for you to really learn how He talks with you as soon as you can because President Nelson told us that personal revelation will be very important in the days and years to come.
I want to show you how helpful the Holy Ghost can be to you starting today. [Kyla motioned for Matthew to join her in the front of the room.]
I am going to pour water into this bowl. The water represents the world.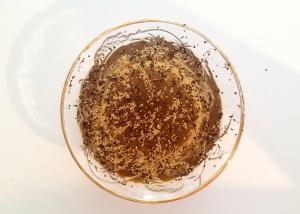 Now, I'm going to put this pepper in the water. The pepper represents sins, temptations, and trials that we face every day.
I want you to put your finger in the middle of the water and see what happens.
[Matthew put his finger in the bowl of water and pepper, and lots of pepper stuck to his finger.]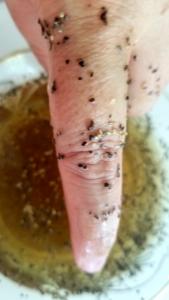 When we don't have the Holy Ghost with us, all these bad things stick to us.
Now clean your finger, and put it in the soap. The soap represents the gift of the Holy Ghost.
[Matthew wiped his finger on a towel and then put his finger in some liquid soap.]
Now try and stick your finger in the water again.
[Matthew stuck his finger into the water full of pepper. When he pulled his finger out of the water, nothing stuck to it.]
Amazing!!! When we follow the Spirit, we are protected by God.
Thank you.
[Matthew returned to his chair.]
As you can see, this is why it is so important that we always have the Holy Ghost with us everywhere we go.
I would like to bear my testimony that The Church of Jesus Christ of Latter-day Saints is the true Church and I know that you have made the right choice to get baptized. I am very proud of you and I love you. I say these things in the name of Jesus Christ, Amen.