Have you wondered about the ins and outs of Online and Home-based MTC (Missionary Training Center)?
We come from a long line of missionaries in our family, but my nephew, Elder Austin Bushman, is the first to experience a home-based MTC.
Elder Bushman received a call to serve in Spain and to begin his mission experience at a home-based MTC. He has since been reassigned to serve in the Dallas area until/if/when he can travel to Spain as a missionary.
Asked to share his MTC experience with his ward's young men, Elder Bushman compiled some thoughts and logistics of his home-based MTC. Elder Bushman finished his MTC training and flies to Texas on December 30, 2020.
Home-Based MTC (Missionary Training Center) According to Elder Austin Bushman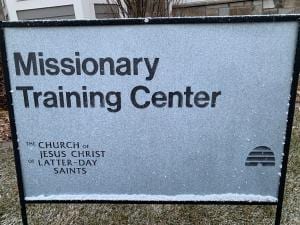 Overview of Elder Bushman's Day
I scheduled everything except for my classes. I used a schedule that was in the Missionary Handbook and I used that as I made my personal schedule for each day.
Wake up at 6:30 am
6:30 – 7:00 am Workout.
7:00 – 7:30 Breakfast, Shower, Prep for Day.
7:30 – 8:30 Personal Scripture Study
8:30 – 9:00 Daily Planning with Comps
9:00 am – 12:00 pm Class
12:00 – 12:45 pm Spanish Tutoring
12:45 – 1:00 pm Lunch
1:00 – 2:00 pm Workshop
2:00 – 3:00 pm Preach My Gospel Personal Study
3:00 – 4:00 pm Companion Study
4:00 – 5:00 pm TRC (Training Resource Center) Appointments and More Personal Study.
5:00 – 5:30 pm Dinner
5:45 – 8:45 Class
9:00 – 9:30 pm Pray and Read with the Fam.
9:30 – 10:00 pm Journal, Read Scriptures, Pray
Lights Out by 10:30 pm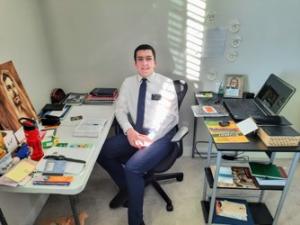 Personal Scripture Study
For my study, I started at 1 Nephi and I read the entire Book of Mormon while I was in the MTC. As I read, I highlighted the parts and sections that stood out to me.
Some of the things I highlighted were
Passages about the Savior
Things about the Latter Days
Examples of what a Disciple of Christ does and how they act
Other things that I thought were helpful to know (i.e. The PMG Lesson Scriptures)
Classes
Classes took up a little over 6 hours a day. The classes were through Zoom, The first three weeks we were really focused on Spanish Grammar and Vocabulary.
After that, the class was split into 3 sections. The first hour was Spanish learning, The second hour was Preach My Gospel lessons and Basic Phrases, and the third hour was a Scripture and Doctrine Study. After the first week, the teachers spoke only Spanish.
Language Tutoring
When I entered the MTC I was given the option to have a language tutor. I decided to schedule an appointment every day, however, the frequency was optional.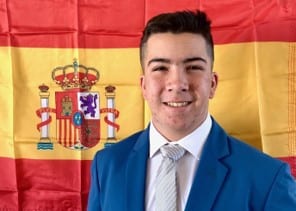 Workshops
I enjoyed workshops. Every workshop was a class that you signed up for over Zoom. Most of the Workshops were optional however there were a couple of required ones. I went to 15 workshops. My favorite workshops were…
1. Gift of Tongues Workshop
2. Successfully Transitioning to the Field
3. Book of Mormon Timeline and Authors
4. Becoming Disciples of Jesus Christ
Companion Study and Daily Planning
In the mornings we as a companionship would plan out our day, and make sure we had answers to the questions our TRC "Amigos" had. (The MTC told us that we no longer have investigators, we refer to them as friends.)
In Comp Study, we would plan TRC lessons and we went over all the Christlike attributes in Preach My Gospel and we went over scriptures associated with each attribute.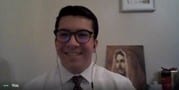 TRC (Training Resource Center)
The TRC is a place where volunteers are taught by missionaries and pretend to be Amigos. We taught 2 people in English and 3 People in Spanish and for the last 3 weeks, we had a TRC every day.
The English TRC appointments were to help us with better learning the Doctrine while the Spanish TRC appointments were to help us better master the language and how to have a simple doctrinal conversation in the new language.
Preparation Day
P-Day starts like a normal day so same activities, on P-Day we had Comp Study at 8:30 am instead of Daily Planning. After Comp Study, I did laundry, went shopping with my family, and did some more Scripture Study. At 6:00 pm P-Day ends so that is when I have designated time to write emails.
At 7:00 pm I had a devotional that I needed to watch, the devotionals were usually recorded on Tuesday of that week. They usually lasted an hour. My Favorite Devotional was one with Elder Holland and Elder Ballard and they talked about missionary work. A close second was one with Elder Bednar and his wife.
At 8:00 pm my district had a Devotional Review and after sharing our thoughts we got to know each other better. That was the only time in the week that the District was together outside of class. That was about an hour and then at 9:00 pm, we tried to wrap it up and then I went out and had my night routine.
Overall Impressions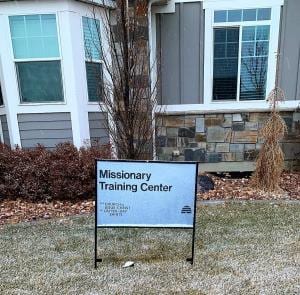 I think the MTC was really Informative, spiritual, educational, and fun. I liked having my days so full, so that it did not allow me to get bored at any point. The MTC helped me to get to know other missionaries and how we would work together to teach the gospel.
It helped me to better learn the language that I am called to speak while on the mission. The MTC helped me learn more of the doctrine and how to apply it to those seeking the truth of the Gospel. It helped me to learn more about how to listen to the Spirit and follow promptings.
Ultimately, it gave me time to work on my personal testimony of the Savior and come to know Him better so I can share that testimony with others.