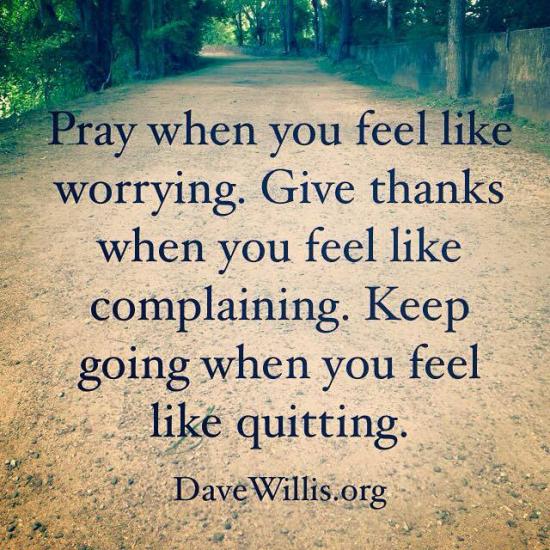 1. Remember that your Character should always be stronger than your Circumstances.
We can't always control what happens to us, but we can always control how we choose to respond. In those moments when I choose to stop complaining and instead give thanks to God for the good in my life, the parts that seem bad start to seem much less significant. Choose to keep a positive attitude and thankful heart regardless of what you're going through.
"Rejoice always, pray continually, give thanks in all circumstances; for this is God's will for you in Christ Jesus." 1 Thessalonians 5:16-18
#2 might not change your circumstances, but it could instantly change your perspective...