Everyone at Freethought Blogs admires the hell out of Jessica Ahlquist and the extraordinary courage and resolve she has shown in the face of a barrage of threats and abuse even from her own elected representatives. So we're going to use Peter Palumbo's vile words against him and use it to help Jessica. Proudly declare that you, too, are an "evil little thing" with these shirts: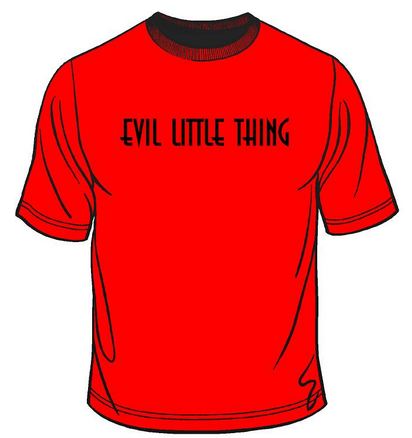 The shirts start at $15, and $10 of that goes to the Jessica Ahlquist college fund set up by Hemant Mehta. You can pick from different colors and fonts. And a huge thanks to the awesome folks from Phire Branded Apparel for putting this together for us so quickly.
Update: Oh, and I love JT's idea — for those who want to, take a pic of yourself wearing an Evil Little Thing t-shirt and send it to us. We'll post them in batches.