The right wing is still freaking out about President Obama showing a little cultural understanding by bowing when he met the king of Saudi Arabia. Jeffrey Daly, a pastor who has a new book out, went on an AFA radio show and said that doing so ripped God's hand of protection from the country and completed the descent into secularism (if only!).
httpv://youtu.be/vaII7BQarYE
So I'm sure Daly was making the same argument when George W. Bush kissed the Saudi king and held hands with him, right?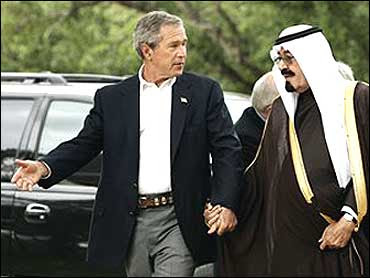 Right? Yeah, I didn't think so.