You've probably seen the image below, or some version of it, on Facebook or elsewhere. It's usually accompanied by breathless gee-whiz exclamations or even talk of how brilliant and advanced and ahead of their time the Egyptians were to build the pyramids where they would line up so perfectly with astronomical objects.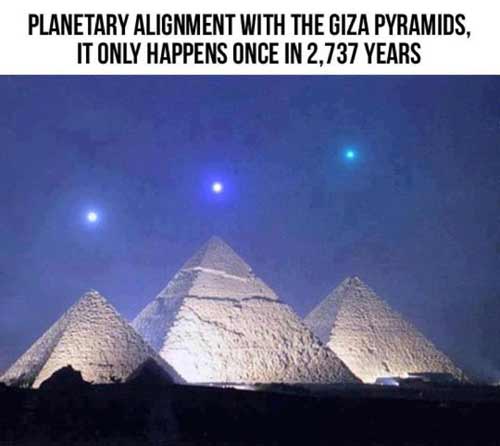 I'm sure it will come as no surprise to my generally skeptical readers that this is some grade A prime bullshit. Phil Plait
explains why
. Yes, there will be an interesting configuration of Mercury, Venus, and Saturn in the sky in early December, but it will look nothing even remotely like that and it has nothing whatsoever to do with the precise location of the Giza pyramids. But you can expect the denizens of vaguely mystical woo to flog this horse just like they have all that crap about the Mayan calendar.