As I predicted, Donald Trump's self-publicized bombshell announcement on Wednesday turned out to be nothing more than way for him to get more attention. He is offering $5 million to charity if Obama releases all of the records of his life, which will land with as much of a thud as Mitt Romney's $10,000 bet with Rick Perry. Also predictably, the Worldnutdaily jumped all over it with this breathless headline: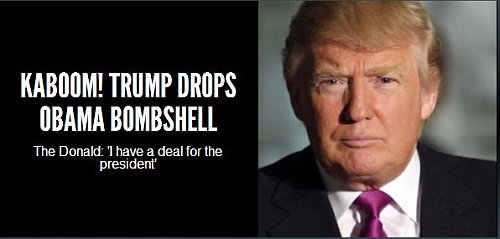 Here's Trump's video:
httpv://youtu.be/MgOq9pBkY0I
Yawn.