Peter Reilly, a CPA and tax policy expert, makes a very good point in discussing the Freedom From Religion Foundation's so-far successful lawsuit against the parsonage tax exemption. It turns out that while this benefit helps ministers a lot, there are other provisions in the tax code that hurt them enormously and without justification.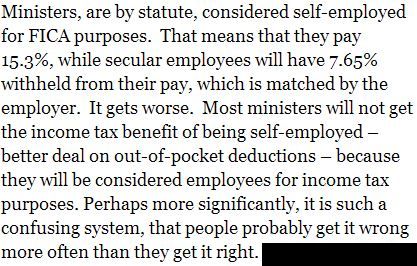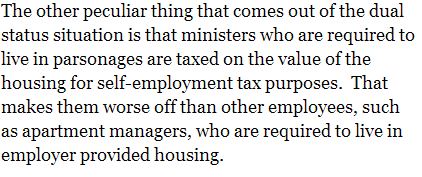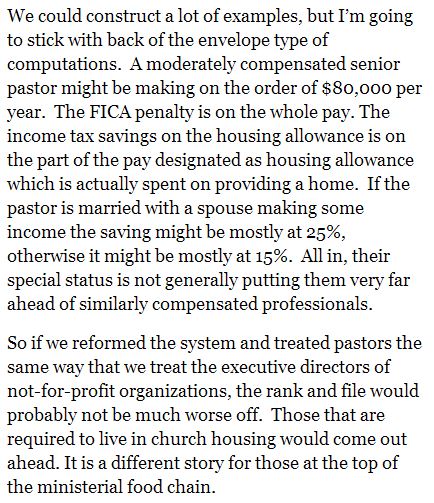 This is a compelling argument. Just as there is no constitutional justification for giving a parsonage allowance to the leader of a religious non-profit but not to leaders of non-religious non-profits, lowering the tax rate of the former and raising the tax rate of the latter, there's also no justification for allowing leaders of non-religious non-profits to be W-2 employees but not leaders of religious non-profits, thus raising the taxes of the latter and lowering the taxes of the former. We should be consistent about this.
Reilly wants Congress to pass a law simplifying all of this, either getting rid of the parsonage allowance or extending it to all non-profits and eliminating the requirement that ministers are considered self-employed. I would add to this idea that there should be a cap on the parsonage allowance so that it covers the cost of a modest home but not a multi-million dollar mansion.