People for the American Way has dug up some old documents from the American Legislative Exchange Council, the conservative powerhouse that has managed to pass so much legislation around the country. Let's just say they don't make the group look good. In this 1985 memo they decry those "militant" homosexuals and their silly demand for the "privilege" of not being put in jail just for being gay.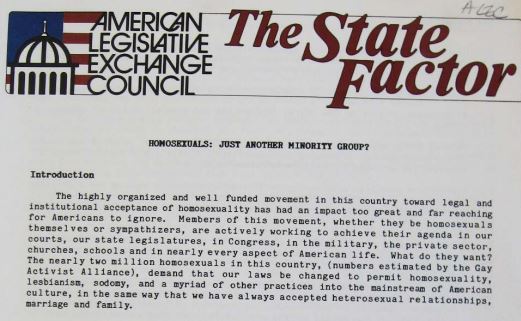 Yeah, those radical gay people who think they actually have a right to live their lives free of religious oppression. What's next, liberty and justice for all? And it gets worse: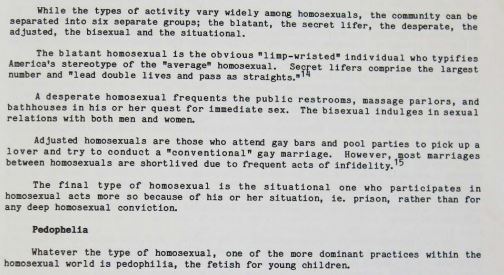 Absolutely disgusting.