The journalistic standards of the Worldnetdaily are really quite transparent: If it makes Obama look bad, report it. And don't worry whether it's supported by the evidence or relevant to anything that matters. Here's what their front page screamed out on Monday morning: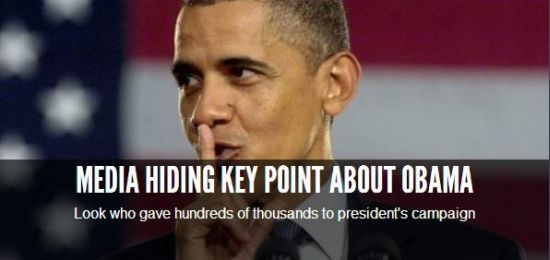 Ooh, it's a "key fact" and that dastardly media is "hiding" it from the public. Whatever could it be? The headline on the actual article is: Obama donor wins bid to take over HealthCare.gov. It's written by Aaron Klein, one of their most prominent shit-shovelers.
The global consulting firm that just won a one-year government contract to continue fixing HealthCare.gov is a big political donor to President Obama, WND has learned.

On Friday it was reported Accenture, a global consulting firm, obtained the $45-million contract to run the Obamacare health insurance website. The company is taking over from CGI Federal, one of two contractors that originally built the problematic HealthCare.gov portal, with CGI's contract set to expire on Feb. 28.

Unmentioned in the scores of news articles covering the successful Accenture bid is that Obama is the top all-time recipient of the firm's many financial contributions, with the president taking in a total of $286,168 from Accenture employees, family members and its political action committee.
Wow, that sounds serious! Cronyism! Political corruption! Well, until you consider that President Obama raised about $1 billion in 2012 and slightly less than that in 2008. That $268,168 represents just over .25 one-thousandths of the money he raised. And when you consider this:
No. 2 for Accenture's donations is former Republican New Jersey State Sen. Bob Martin, and No. 3 is former President George W. Bush at $164,250. Mitt Romney received $73,085 from Accenture. Hillary Clinton raked in $50,515 in contributions from the firm, with John Kerry accepting $45,853.
And I'm sure that if Accenture had gotten any government contracts during the Bush administration, they would have done an identical article, right? Wrong. In fact, Accenture has dozens of government contracts, most of them worth far more than this one, and they've been getting them since long before Obama took office. You will search the Worldnetdaily in vain for an article about what the media is "hiding" about those contracts until now.
It's not journalism, it's the Worldnetdaily.