I've made no secret of my utter loathing for the whole concept of motivational speaking, "life coaches" and the entire new agey, positive thinking racket. Here's an example that practically makes my skin crawl, a con artists named MaryAnn D'Ambrosio, "Ph.D." It's a deck of cards that promises: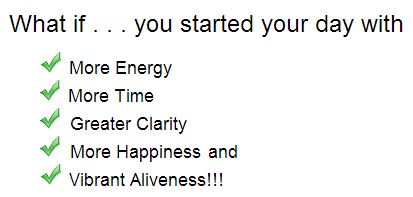 Wait…more time? A deck of cards that can create more time in your day? Of course not, but that's the kind of idiotic babble that is used to market this crap. More such babble:
If you're constantly feeling overwhelmed and running from one thing to another, wouldn't it be great to be clear, focused and have more time for yourself and the relationships that really matter in your life?

You know you need to relax and breathe – yet, you're trapped in busyness. Imagine being able to quickly set the tone for the day by accessing daily inspiration and guidance from your Just BE . . . Boundless EnergyTM Cards. The cards are your secret partner. They assist you with clarity, focus and next steps that are always in complete alignment with your soul and hearts desire.

Move through each day (and especially the tough ones) with greater resiliency, ease and an extra boost of energy. Know that your secret partner is their to support you. Instead of dragging your feet, notice the extra bounce in your step and experience a richer, more vibrant on purpose life.
Perhaps these flash cards should really spell out the difference between there and their instead, along with the proper use of apostrophes. Maybe then you could combine a command of the English language "in complete alignment with your soul and hearts (sic) desire."
Each card features a photograph from MaryAnn's personal travels around the world paired with a specific word to help you discover daily inspiration.

These are not your ordinary cards. Use them daily. They're flashcards for the soul – they easily help you remember (on a very deep energetic level) who you truly are and your heart's desire. Here's what makes them unique and so special . . . during the design and creation process, each card is imbued with a distinctive energy. As you hold a card in your hand, you will feel the energy that is being conveyed. You'll quickly realize the energy begins to expand your awareness, vision and overall well-being. It may sound extraordinary and yes, it is! The cards have a brilliance and extra aliveness built right in.
Ooh, they work "on a very deep energetic level." Whatever the hell that means. And they're "imbued with a distinctive energy." What kind of energy, exactly? And how is it measured? Or is this just an empty buzzword being thrown around? And let's find out a bit about the person who invented this scam, which costs $29.97:
MaryAnn's passion is to work with individuals who are ready to "leap" and live a more vibrant, on-purpose life.

MaryAnn teaches heart-based entrepreneurs and professionals how to line up their energy to create their heart's desire. A sought after motivational speaker and facilitator, MaryAnn has created numerous energy and spiritual workshops that have been called "inspirational and transformational."

In addition to a Ph.D. specializing in holistic life coaching, MaryAnn holds an MBA and an Advanced Graduate Certificate from the Institute of Healing Arts & Sciences.
In other words, she has worthless degrees in ridiculous subjects and she uses that to give credibility to the meaningless bullshit she spews at the desperate and the credulous. She's a new age version of Christian TV evangelists and every bit as loathsome.