The story of today's Tea Party-fueled Republican party is that there is no longer a fringe. The fringe, the most extreme elements of the right wing, are now coming out of the woodwork and running for office (and they already have many House seats and even a few Senate seats). Greg Brannon, who is running for the Senate in North Carolina, is a perfect example. Before he was a Republican candidate he was president of a Tea Party group called Founder's Truth. Buzzfeed dug up their now-defunct website and finds that it was a repository for some truly bizarre conspiracy theories. Like the Aurora shooting was a false flag operation to help steal all the guns:

And of course, Agenda 21: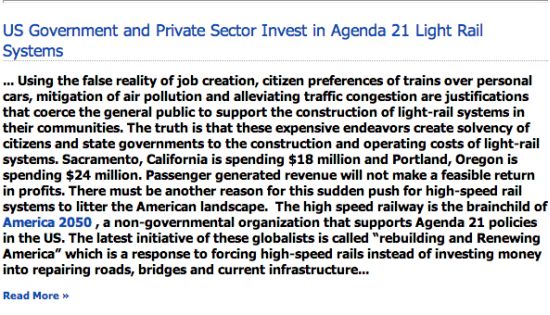 And one of the old classics: Fluoride!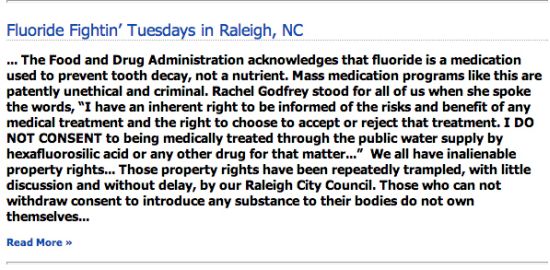 Brannon also recently said that food stamps were a form of slavery. It's hard to imagine someone with views this extreme getting taken seriously by the Republican party until just the last few years. Now, there is no such thing as too extreme.